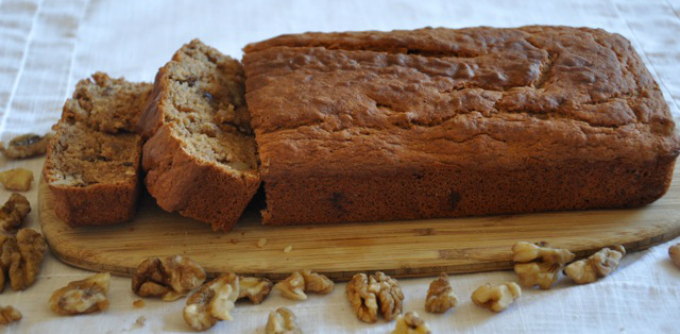 September 6, 2012
Two weeks ago, at the Farms2Forks Immersion weekend, I had the opportunity to meet many wonderful and inspirational people from all walks of life.
Farms2Forks is a weekend-long educational retreat to teach the why and the how of a plant-based diet, spurred by the popularity of the documentary, Forks over Knives. Being the curious person that I am, the first question I would ask anyone I met,  was: "why are you here?"
The popular answer was that they wanted to improve their life. Most were plagued with diseases from diabetes to heart problems to obesity.  Many, food related diseases. I was in awe of all of them for taking such a big step in regaining their health, but something concerned me. They were very anxious about getting it right.
Being vegan isn't about being perfect.
Being vegan is a journey filled with people just doing the best they can. People who finally said, "enough is enough".  I have compassion for myself, animals and the planet.
Even if the reason is just for your health, that is one of the most beautiful reasons of all. Many of us have spent a portion of our life rejecting our body and our sense of identity. Most of the time, this has been brought on by meaningful (and not so meaningful) people in our life who called us fat, skinny or contributed to our horrible eating habits. So, it's not your fault.
I read an interesting article this week about a very famous, beautiful and talented singer named Rihanna. A year ago, her father told her she was getting too fat and apparently the singer has been on a diet since. It just goes to show, no matter how beautiful and talented a person can be, someone can make you feel bad about yourself.
Learning to love yourself for what and who you are isn't an easy thing to do,  but making the decision to eat a plant-based diet is a very big step to treating yourself with compassion, and when you show compassion for yourself, you increase your compassion towards others,  and you begin to look at life differently.
I'll leave you with this quote from Pema Chodron about change.
"When things are shaky and nothing is working, we might realize that we are on the verge of something. We might realize that this is a very vulnerable and tender place, and that tenderness can go either way. We can shut down and feel resentful or we can touch in on that throbbing quality"
Now on to food. I know this lovely vegan chef who specializes in all things sweet. She was kind enough to share her vegan banana bread recipe with all of us. I have made it dozens of times and it is delicious. I like make a loaf and freeze individual slices for healthy on-the-go snacking. Hope you enjoy Megan's vegan banana bread with walnuts as much as I did. Don't miss any of Ordinary Vegan's free recipes by signing up here.
Meghan's Vegan Banana Bread with Walnuts
Megan's Vegan Banana Bread with Walnuts
Megan's Vegan Banana Bread with Walnuts
Ingredients
¾ cup whole wheat pastry flour
¼ cup all purpose flour
1 tsp baking powder
1 tsp cinnamon
½ tsp baking soda
¼ tsp salt
2 ripe bananas - sliced and then mashed
½ cup plus 1 tbsp coconut milk (or any unsweetened non-dairy milk)
½ cup maple syrup
3 tbsps olive oil
1 tsp vanilla extract
1 tsp apple cider vinegar
½ cup walnuts, toasted, cooled and chopped (I didn't toast mine and they were still delicious)
Instructions
Preheat oven to 375. Oil 8½ x 4½ loaf pan.
Combine all dry ingredients into a bowl - using a sifter or strainer. stir with a whisk.
Combine bananas and all wet ingredients into a separate bowl. (I used a food processor)
Pour the wet mixture into the dry mixture and stir until smooth. Add the walnuts and stir.
Pour into baking pan and bake for 50 minutes or until a toothpick comes out clean.
Cool before serving.
Notes
Courtesy of Megan O'Shea, Vegan Chef extraordinaire ! Thanks Megan - so yummy! Hopefully, you will have a cookbook soon.