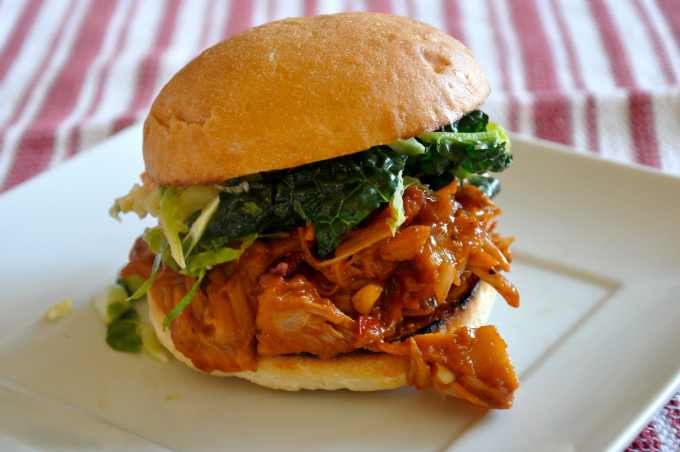 I ran into an old friend today.
She is a 45-year-old mother of a four-year-old toddler. She did a very brave thing five years ago. She hadn't found the right man, but she wanted children, so she adopted.
Of course,  it turned out to be the best thing she has ever done. Her only regret is that she feels like she doesn't have the energy of her son's friend's mothers who are 10-20 years younger than her. She wished she wasn't "the older Mom."
The first thing I told her was she looked great, and the second thing I told her is that she can have the energy of  "10" 25-year-old mothers if she wants. All she had to do is switch to a plant-based diet. Here is why.
What we eat directly affects our energy levels.
We are a society of over-eaters. Not because we are hungry, but because our bodies are craving missing nutrients. Fruits, vegetables, legumes, nuts and seeds are bursting with all the vitamins and minerals our bodies need to function at their optimal best.
When your body is fed the nutrients it needs, the results are more energy and ideal health. With a plant-based diet,  you close the door on food related diseases.
When your body feels healthy and strong, more healthy habits kick in. You want to be active, you want to work-out and most importantly, you have the energy you need for your children.
I know what you are going to ask next. Can I get enough protein eating a plant-based diet? No only will you get all the protein you need, for the first time you won't suffer from an excess of it. Did you know spinach has more protein than beef? Did you know kale has more iron than beef and more calcium than milk?
Plants are the most powerful and inexpensive antioxidants money can buy. So what are you waiting for?  Live your life to the fullest. Plants will make you healthier, stronger and more energetic than you have ever felt in your life. You will never have to ward off fatigue or exhaustion again. Remember, when you are taking care of yourself, you are taking care of everyone you love.
On to food.
I have been hearing a lot about the health benefits of jackfruit. Jackfruit is a tree species belonging to the mulberry family which is native to parts of India, Asia, East Africa as well as Brazil. Quite unique and tasty, jackfruit is rich in energy, dietary fiber, minerals, and vitamins yet contains no saturated fats or cholesteral. Like tofu, it makes a good base for other flavors.
Many vegetarians consider it a great substitue for meat because of its texture and chewy flavor.
Make sure  you buy the "young green" not quite ripe fruit. There is another type called ripe which is canned in syrup and mainly used in sweet dishes. Since it is known for its shredding quality, jackfruit barbecue is a wonderful, healthy alternative to traditional barbecue.
Hope you enjoy this healthy no bones baby jackfruit barbecue sandwich, and don't forget to top it with your favorite vegan coleslaw for crunch. You can buy baby jackfruit in most Asian grocery stores or online.
If you enjoy jackfruit, you will probably enjoy these healthy jackfruit tacos with coleslaw.
Don't miss any of Ordinary Vegan's recipes by signing up here..
Ordinary Vegan now has a podcast on plant-based nutrition and vegan recipes. You can listen here on this website or in iTunes.
Join our health and wellness community on Facebook. There are over 315,000 strong, vibrant community members waiting to embrace you.
Thanks for stopping by and hope you have a peaceful and compassionate day.
No Bones Baby Jackfruit Barbecue Sandwich
No Bones Baby Jackfruit Barbecue Sandwich
Ingredients
4 cloves garlic, minced
2 tsp grated ginger root
¼ cup veggie broth
15 ounce can green jackfruit (In brine or water) drained and rinsed well, squeezed of extra water
couple of pinches of ground chipotle pepper
¼ tsp liquid smoke
½ tsp salt
½ cup of your favorite barbecue sauce
¼ cup water
Instructions
Heat the vegetable broth in a non-stick pan over medium heat.
Add the jackfruit, chipotle, liquid smoke and salt.
Cook, stirring, for 4-5 minutes
Transfer the pan mixture to a slow cooker, add the barbecue sauce and water, toss well.
Cook on high for 1 hour, stirring every 15 minutes and adding more water as needed.
The jackfruit should be fork tender.
Take the jackfruit out of the cooker and shred.
Serve or transfer to a container and refrigerate. Heat before serving.
I like to serve it on a vegan bun topped with a kale cole-slaw.