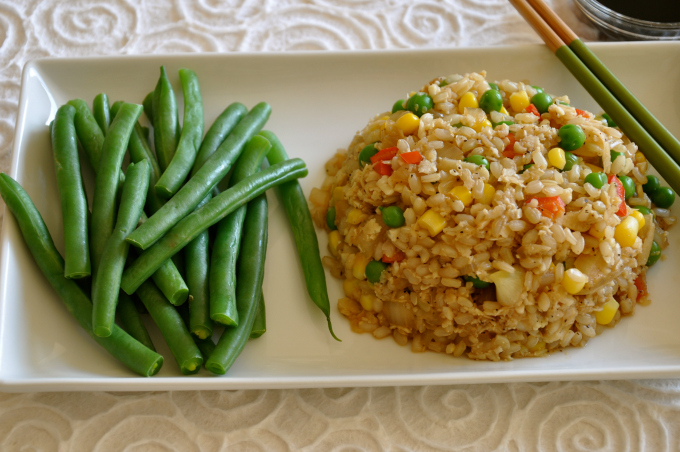 "I do not trust people who don't love themselves and yet tell me, 'I love you.'
There is an African saying which is: Be careful when a naked person offers you a shirt."
―Maya Angelou
Love, love, love. Valentine's Day is swiftly approaching, and I'm ready for it. Not that I have any plans, but this year has a special meaning for me, because now I can fully and completely experience self-love.
It started three years ago when I made a decision to change my life. It all began with a plant-based diet and turned into a journey of health, high self-esteem and spiritual enlightenment. For the first time in my existence, I saw myself through my own eyes and not others. I treated my precious body with the respect it deserved.
Many believe that we can love ourselves and still put unhealthy food in our bodies. Food that makes us susceptible to chronic disease, fatigue, obesity, depression and even death. Can we love ourselves and still do that to our bodies?
Perhaps you can commemorate this Valentine's Day by connecting with the real love that's waiting for you. The healthy, vibrant love you have for yourself and your body.
Celebrate this day of love by gently examining your food choices. Review them with patience, tenderness and emotional honesty, and never, ever,  feel guilty for being sick.
This honest evaluation will jumpstart your journey to loving yourself. So, on February 15, begin your healthy, plant-based diet.  Everyday you stick to a healthy plant-based diet, get up in the morning, and look at yourself in the mirror and say "I love myself." I guarantee, it will change your life, and I am here to help you every step of the way.
Now own to some delicious and extraordinarily easy plant-based, cauliflower fried rice. Lets first talk about the health benefits of cauliflower. Cauliflower is jam-packed with Vitamin C, which helps protect cells.
It is high in anti-oxidants, fiber and vitamins B and K.
With all that said, I would call it a super-food. Grated, it takes on a rice like quality and only takes a few minutes to cook. I combined it with some high protein brown rice, my favorite veggies and some traditional Chinese flavorings. So yummy and easy to prepare.
Hope you enjoy this cauliflower fried rice as much as I did.
Don't miss any of Ordinary Vegan's recipes by subscribing here free. Also, please join or community on Facebook. It is fun and full of wonderful, compassionate people like  you.
Cauliflower Fried Rice
Chinese Fried Cauliflower & Brown Rice
Easy and delicious. If you want to amp up the protein, add tempeh or tofu.
Ingredients
1 small head of cauliflower
½ cup brown rice
½ cup frozen peas, thawed (or fresh)
½ cup frozen organic corn, thawed (or fresh)
1 small white onion, chopped or half of large onion, chopped
2 cloves of garlic, chopped
1 Fresno chili, chopped (optional)
2-3 tablespoons of soy sauce (to taste)
¼ cup vegetable broth for sautéing
couple drops of sesame oil (optional)
salt and pepper to taste
Instructions
Rinse brown rice and add to one cup of water. Bring to boil and simmer for approximately 20 minutes until all the water is absorbed and rice is cooked. Keeping a careful eye on it.
Remove outer leaves of cauliflower. Soak and rinse cauliflower. Drain and dry. Grate the head of cauliflower over the course side of a large grater. This should yield about 2½ cups of rice like cauliflower.
Heat the vegetable broth in a large saute pan. Add the onions and fresno chili and cook for about 3 minutes. Add the garlic and cook for another 1-2 minutes until the onion is soft and translucent. Adding more vegetable broth if sticking.
Add the riced cauliflower and soy sauce and cook for three minutes. Add the cooked brown rice, corn, peas and sesame oil and cook for another 2 or 3 minutes.
Salt and pepper to taste. Serve with a leafy green or green beans.