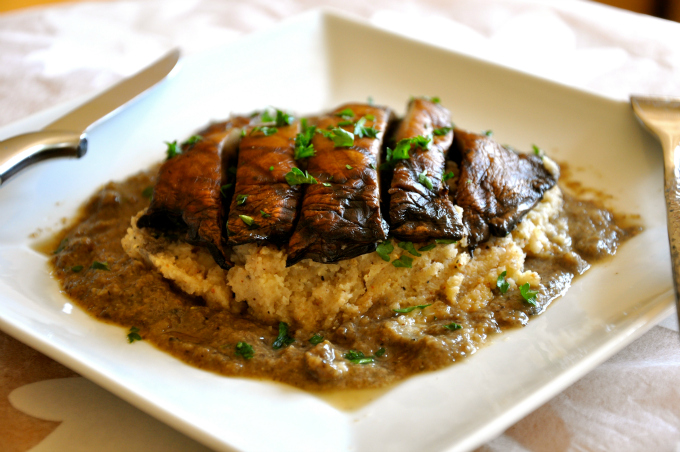 "To be fully alive, fully human, and completely awake
is to be continually thrown out of the nest."
― Pema Chödrön
POST from 2015: Happy to say my vegan cookbook was published in 2020.
Rejection. Ugh – one of my least favorite words. Even though I know most rejection involves lamenting over something you never had, it still stings!
I have spent the last year of my life writing a cookbook proposal. It has always been a dream of mine to write a book and now I feel I have the perfect platform: the passion and commitment to improving human health.
My goal is to write a cookbook/how-to guide so any reader can find simple and appropriate ways to implement a plant-based diet into their lives. The book will also be dedicated to simple, delicious vegan recipes that will be easy to prepare and will include meal plans, shopping lists and lots of encouragement.
Now the hard part, finding a literary agent to represent me and my cookbook to a publishing company.
I am taking it slow and carefully, and have only submitted to a few agents but as soon as I received that first rejection, I felt those familiar childhood feelings of exclusion.
And although I know it is OK to feel disappointed when someone says no, it still sucks. Unexplainably, I have spent most of my career in professions that were 99% rejection, so why can't I get used to it?  What is it about rejection that is a trigger for me and so many others?
I don't have a clear cut answer, but what I do know is that I will never get used to it, and my best response is to let myself feel bad and move on. I also try to remember all the people who didn't let rejection get the best of them.
Did you know that director Stephen Spielberg was rejected from his film school of choice, USC, twice? Did you know Thomas Edison failed over 1,000 times before he discovered the lightbulb? Vincent Van Gogh only sold one painting in his lifetime but kept on painting. Bethany Hamilton had her arm bitten off by a shark and was back on a surfboard one month later and went on to win first place in the NSSA National Championships. J.K. Rowling kept three years of rejection letters under her bed before Harry Potter and the Philosopher's Stone was accepted by a publisher.
Last but not least, a little girl from Pakistan named Malala Yousafzai stared death in the face in order to tell the world how important education is for women. She recently won the noble prize for her bravery.
The list goes on and on. I certainly am not comparing myself to any of these extraordinary people, but you never know what you can personally accomplish if you don't keep trying.
They say there is a science behind the hurt of rejection and it goes back to when we were hunters and gatherers and living in tribes. When you were rejected by your tribe, you wouldn't survive and the price was death.
I didn't have quite that much drama, but I do remember those feelings of pretending to fit in when I actually felt like an outcast. I was very good at it and still am.
Perhaps I was too judgmental back then but I thought that most of the kids my age were mean and foolish. I only wanted to be alone, listen to music and read. Eventually, my childhood tribe recognized my perceived weakness and rejected me. Even though I didn't respect them, that feeling of unworthiness is as painful today as it was then.
With all that said, I hope that we are all willing to put things out in the world creatively and personally that may cause us rejection and feelings of disappointment. I know I am, because if you don't create big actions, nothing happens. Thanks for listening. I needed that.
Now on to food. Specifically grilled portobello mushroom over cauliflower mash smothered in gravy. Grilling your mushrooms coaxes out the deepest flavors.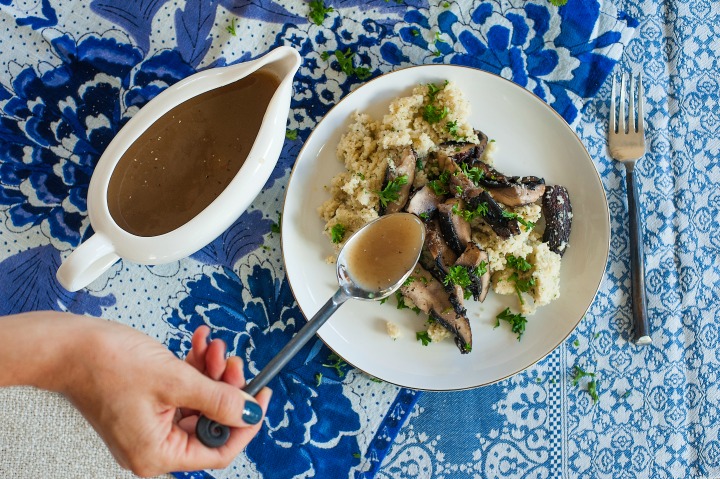 Grilled Portobello Mushroom over Mashed Cauliflower Smothered in Gravy
As many of you know, I can't stop eating cauliflower.  It is one of the most distinctive, versatile, healthy, delicious vegetables on the planet. Cruciferous vegetables like cauliflower are not only low in calories, they are also full of vitamins, minerals, potassium, fiber, folic acid and contain a sulfur compound that protects your health and prevents disease.
Today I roasted and mashed my cauliflower up and topped it with a large and juicy grilled portobello mushroom. Grilled Portobello mushrooms are also extremely healthy. They have 3 grams of protein per 3.5 ounces,  lots of fiber, potassium, B Vitamins and are also low in calories. At the last minute,  I decided to add some of my rich and delicious mushroom gravy.  Perfect comfort food for a cold night. If you love grilled Portabello mushrooms as much as I do, you will probably enjoy this smokey and sweet grilled Portobello Mushroom Sandwich.
Don't miss any of Ordinary Vegan's recipes by signing up here.
I have a podcast on plant-based nutrition. You can listen here on this website or in iTunes. This podcast is dedicated to helping people like you live a long and healthy life.
Join our health and wellness community on Facebook. There are over 315,000 strong, vibrant community members waiting to embrace you.
Many people in the wellness world are turning to cannabidiol, commonly referred to as CBD oil, for its powerful anti-inflammatory and anti-anxiety effects. You can now purchase safe and effective vegan CBD Oil on Ordinary Vegan. Link here.
I believe CBD oil can help many people living with anxiety disorders or chronic pain and my mission is to provide you with the highest quality CBD oil from hemp on the market. My number one goal is to keep you as healthy and as happy as possible. Learn more about how CBD Oil from Hemp can help you.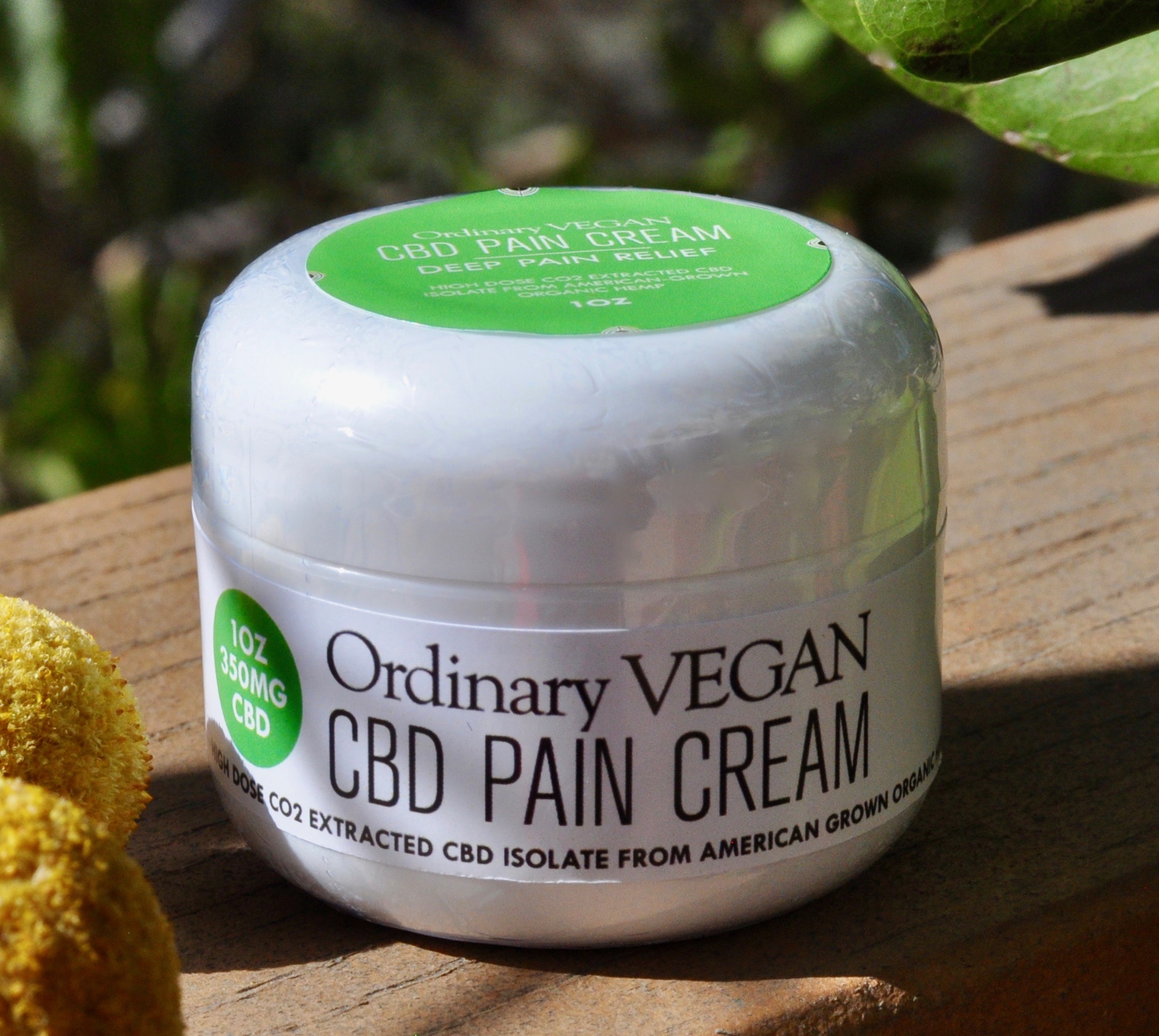 Grilled Portobello Mushroom over Mashed Cauliflower with Mushroom Gravy
The mushroom gravy is definitely optional and this recipe tastes delicious with or without it. Here is the
link
to the rich and delicious mushroom gravy.
Ingredients
Grilled Mushrooms
2 large Portobello Mushrooms
Sprinkle of salt & ground black pepper
1 teaspoon of extra-virgin olive oil
Cauliflower Mash
1 medium head of cauliflower, trimmed and cut into small florets
1 teaspoon of extra-virgin olive oil
¼ cup non-dairy milk, unflavored
¼ teaspoon salt & ground black pepper (or more or less to taste)
⅛ teaspoon nutmeg (or more to taste)
sprinkle of cayenne pepper (optional - it definitely adds some heat)
handful of your favorite fresh herbs (optional)
Instructions
Pre-heat the grill or use a greased grill pan over medium high heat.
Heat oven to 400 F. Toss cauliflower with olive oil. Sprinkle a little salt & ground black pepper over top. Place cauliflower florets on a baking sheet lined with parchment paper or aluminum foil. Bake until golden and tender, about 30 minutes. Transfer to a food processor.
Add the non-dairy milk, salt & ground black pepper, nutmeg and cayenne pepper (if using). (you can add your favorite herbs now too)
Purée until smooth adding a little more non-dairy milk if needed. It should have a mashed potato consistency. You can also add a tablespoon or two of vegan butter for richness.
Meanwhile, clean mushrooms and remove stems. Reserve stems for another use or for the mushroom gravy. Brush the mushrooms with the olive oil. Season with salt and ground black pepper.
Place the Portobellos stem side up on the hottest part of the grill. Cook for about 5 minutes or more. Flip to the other side and cook for an additional 5 minutes or more depending on grill heat. They should be soft and juicy with strong grill marks. Slice and serve immediately over hot cauliflower mash.
Rich & Delicious Mushroom Gravy
*if you don't like the idea of using a seasoning called poultry (although there is not poultry in the seasoning) - you can make your own by mixing together 2 teaspoons ground sage 1½ teaspoons ground thyme 1 teaspoon ground marjoram ¾ teaspoon ground rosemary ½ teaspoon nutmeg ½ teaspoon finely ground black pepper Store in a tight well fitted jar.
Ingredients
2 tbsp olive oil
3 cups low-sodium vegetable broth
1 cup chopped white onion
4 cloves garlic, chopped
8 ounces of mushrooms - any kind I used Portobello, white & brown (which is approximately 3 cups chopped)
1 tsp poultry seasoning *see note in summary
2 tbsp fresh thyme, finely chopped
2 tbsp fresh rosemary, finely chopped
Salt & Pepper
¼ cup dry red wine
2 fresh sage leaves, chopped
Paste
2 tbsp reduced-sodium tamari
3 tbsp nutritional yeast
2 tbsp whole-wheat flour (for gluten free gravy - use rice powder)
¼ tsp ground black pepper
Instructions
In a large sauce pan, heat olive oil.
Add onion and mushrooms and saute three minutes.
Add garlic and poultry seasoning and saute until onion is translucent about another minute or two.
Add red wine and cook one minute, stirring constantly. Stir in remaining 3 cups of broth and fresh herbs. Bring to a boil, reduce heat and simmer.
Paste
Meanwhile, in a small bowl, whisk together tamari, yeast and flour to form a thick paste.
Add mixture to pan, whisking constantly to make sure the paste dissolves. Bring to a boil and boil another minute, stirring constantly. Add salt, pepper and fresh sage.
Adjust seasonings.
If you want a thicker gravy
Whisk together 1 tablespoon flour (or cornstarch) to 1 tablespoon of water to form a paste. Add to gravy and whisk. Keep adding and whisking to desired thickness.