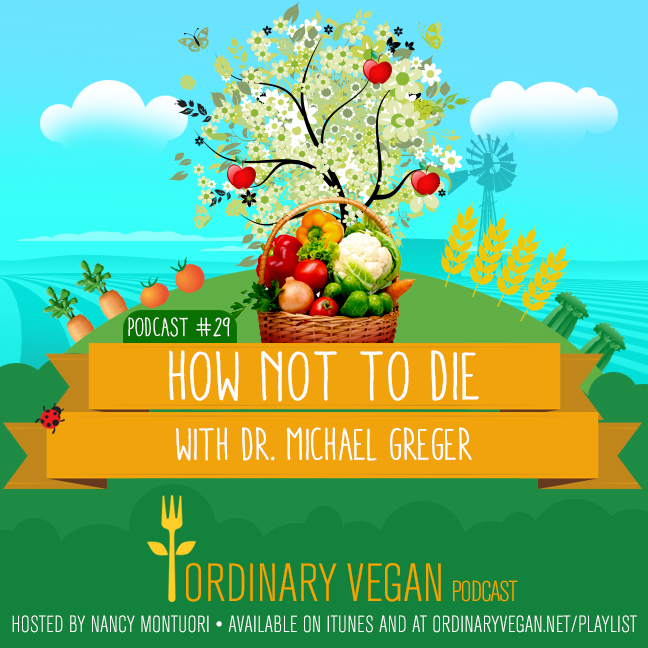 They say the secret to happiness is helping others.
If that is true, Dr. Michael Greger must be one of the happiest men in the world. The great lengths that he goes to help people understand the connection between nutrition and chronic disease is unrivaled.
If you are not familiar with Dr. Michael Greger, here is some background.
A graduate of Cornell and Tufts University School of Medicine, Dr. Michael Greger has been published in a vast amount of scientific journals, testified before Congress and lectures at countless symposiums. He was even an expert witness in the infamous Oprah Winfrey meat defamation lawsuit.
In his downtime, he can be found constructing policy initiatives as Director of Public Health and Animal Agriculture for the Humane Society.
He also wrote a best selling book called "How Not To Die" which explains why the top 15 causes of death in the USA can be treated, prevented and even reversed with plant-based nutrition.
He also runs the popular website NutritionFacts.org, a nonprofit, science-based public service providing free daily videos and articles on the latest in nutrition research. NutritionFacts.org features hundreds of impeccably researched and easily understandable videos that cover every facet of nutrition and health.
In the next week or so he will be releasing yet another book called the "How Not To Die Cookbook" which has already been named the best cookbook of the year by the New York Times.
Oh by the way 100% of fees and proceeds he receives from speaking and book sales are donated to charity.
Another powerful testament to Dr. Greger's love of helping people get well.
And obviously, Dr. Greger is a very busy man, so I felt very honored that he took some time to stop by the Ordinary Vegan podcast.
You can purchase Dr. Michael Greger's books on Amazon – link here.
Today's recipe, My Favorite Vegan Mushroom Gravy Recipe For the Holidays, can be found here.
You can find all my recipes, nutritional advice, podcasts, show notes and vegan essentials on my website OrdinaryVegan.net.
Make sure you subscribe on iTunes or sign up here, so you don't miss any of Ordinary Vegan's podcasts.
Today's podcast is sponsored by Health IQ, an insurance company that helps health conscious people get special life insurance rates. Health IQ uses science and data to secure lower rates on life insurance for health conscious people including runners, cyclists, strength trainers, and vegans. "To see if you qualify, get your free quote today at healthiq.com/ordinaryvegan or mention the promo code ORDINARY VEGAN when you talk to a Health IQ agent."
How Not To Die – Dr. Michael Greger