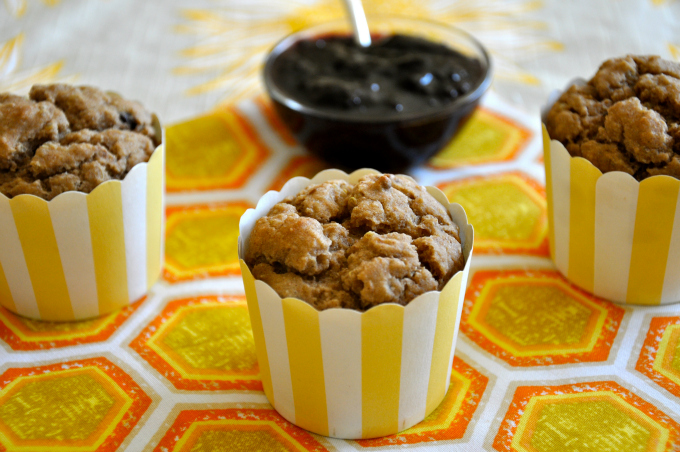 ** I wrote this blog in May 2011 right after I began my vegan journey**
Man I had a bad day yesterday.
Who knew it was such hard work being a vegan. Well, the day started off right.
For breakfast I made some instant rolled oats with fruit and a slice of my home-made vegan bread toasted with almond butter. Yummy!  Next, I went to visit my girlfriend in the hospital and got to hold my friend's brand new babies Austin and Zani. Later, I had an 11:00am appointment with my "celebrity" hair colorist  in Los Angeles.
Usually I find a place to park on the street even if I have to run outside with aluminum foils in my hair to refill the meters because I hate valet parking in LA.
Well, yesterday I didn't have time and couldn't find a parking spot so I reluctantly pulled up to the valet stand. Just as I was handing my keys over to the valet, a car pulled up in back of me and starts honking like crazy.
All the valet guys start running around moving cars and my valet guy is yelling at me "give me your keys, give me your keys." Paparazzi appear out of nowhere and start taking photographs of the honking car.  It was total chaos.
Finally, the car door opens and out of the honking car comes Reese Witherspoon. There was so much confusion when I walked away,  I knew nothing good was going to come out of this. Why didn't I trust my instincts?
So I go into the salon and of course Reese goes into some special backdoor right into my colorist's chair and I have to wait. OK – I was cool with that.
I brought my computer and thought I could work and order a delicious vegan lunch while I waited. So the salon brings me ten take-out menus and I can't figure out what to eat that would be totally vegan.
I finally decided upon a veggie burger. To my surprise, 40 minutes later, the veggie burger arrives doused in mayo and cheese so I toss it.  My colorist finally gets to me and two hours later I leave the salon "starving" and go to the valet stand to get my car.
I immediately sense something is wrong because the valet guy walks right past my car to another valet guy in the back. They have a long hushed conversation.
The valet guy comes back to me and says "I don't have your keys."  I said,  "what do you mean you don't have my keys?" He said he got confused with all the paparazzi and his boss yelling at him to move the cars for Reese Witherspoon that he gave my keys to someone else. I said "well what are we going to do about it?"
He said,  "I don't know." I said,  "that makes no sense – you have my car and you need to do something about it right now." He says, "don't worry, the lady will return with your keys."
So I wait. Meanwhile, I am walking around the neighborhood looking for anything vegan to consume, but come up short.
I can't seem to figure out what to eat and I am angry and famished.
After waiting another 45 minutes, I drag the valet man into the salon so he can give a description of the women he gave my car keys to. Fortunately, the salon immediately knew who the women was and called her. She didn't call back.
Then they called her assistant and told him that she had my keys and they (the salon) would send someone over to pick them up. The assistant said he would call them back. Now another hour has passed and neither the assistant or the lady have called back and they have stopped returning the salon's calls.
Sitting outside the salon and starving for hours got the best of me. I go into the salon and told the salon kids to give me the lady's name, number and her assistant's number and I would take care of it.
They didn't want to, but they must have sensed I was a little tense by then. So I called the assistant and said "if I didn't have my car keys in 20 minutes I am calling the police."
The assistant hung up on me and sent me a text two minutes later – it said "Hey ANGRY LADY, Viviana  just got out of her doctor's appointment and got the text about your car and is on her way. She did not intentionally take your keys – relax!"
Fifteen minutes later Viviana comes rolling by and throws my keys out of her car window and started screaming profanities at me and takes off. With all that said, I must say I still felt victorious.
XOXO Angry Lady
PS I don't really hate Reese Witherspoon
Orange Quinoa Muffins
HIGH PROTEIN ORANGE QUINOA MUFFINS
Quinoa Muffins - I know these seem like a lot of trouble but they are delicious and you can easily freeze them and take one out every morning - add some fruit and you have a delicious protein filled breakfast.
Ingredients
I know these seem like a lot of trouble but they are delicious and you can easily freeze them and take one out every morning - add some fruit and you have a delicious protein filled breakfast.
1 tsp vegetable oil
¾ cup old fashioned rolled oats
¾ cup plain quinoa cooked
1¼ cups cornmeal
2 teaspoons baking powder
½ tsp salt
2 tsp ground cinnamon
4 oranges
1 large ripe banana
½ cup apple juice
2 tablespoons packed brown sugar
1 tablespoon maple syrup
2 tablespoons canola oil
⅔ cup chopped pitted dates
1 egg substitue (I like Ener-G brand or Bob's)
Instructions
Preheat the oven to 350 degrees F. Spray or grease a 12 cup nonstick muffin tin with vegetable oil - set aside (I put my vegetable oil in a spray bottle to make it easier to use)
In a wide based blender or food processor fitted with a meal blade, process the rolled oats into a fine flour. Add it to the cooked quinoa and mix in the cornmeal, baking powder and cinnamon
Grate the oranges to make 2 teaspoons zest. Peel the remaining oranges and separate the segments of all 4 oranges. Remove all the pith. Cut the outer membrane from the orange sections. Chop ¾ cup of the orange segments and place into a large bowl.
In a blender or food processor fitted with a metal blade, process the banana with the apple juice, brown sugar, maple syrup, oil and egg substitute
Pour into the bowl with the orange segments. Stir in the dates and orange zest and mix well. Pour the banana-orange batter into the dry ingredients and mix until well blended.
Pour the batter into the prepared muffin cups, filling them about ⅔ full. Bake for 30 to 40 minutes or until the tops of the muffins are golden brown and a toothpick inserted into the center of a muffin come out clean. Turn onto a wire rack - serve warm or let cool
PLAIN EASY QUINOA
Ingredients
2 cups of vegetable broth or water
1 bay leaf
1 tsp kosher salt (optional)
1 cup quinoa, rinsed in a fine-mesh strainer and drained
Instructions
Pour the broth into a medium size pot, add the bay leaf and salt. Set over medium heat, bring to a boil, add the quinoa and reduce the heat. Cover and simmer for 20 minutes. Remove from the heat and let stand for 10 minutes. Remove the bay left. Fluff with a fork and serve.