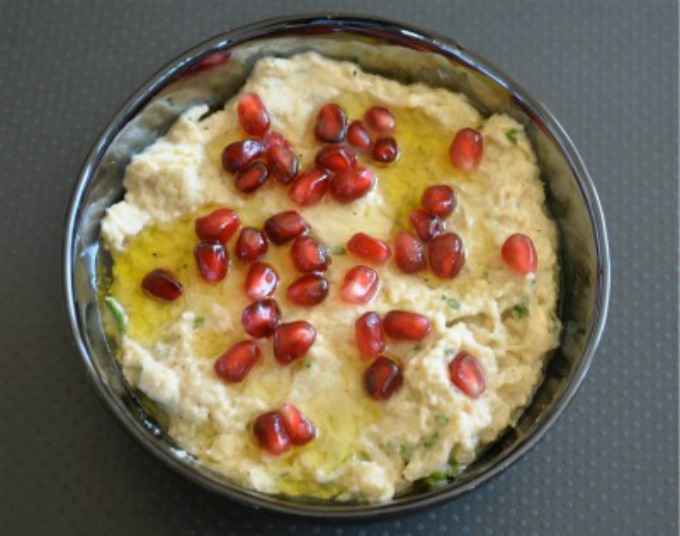 When I was a kid, I had the worst habit. I would bite my nails so short that they would actually bleed.
I was so embarrassed by it that I used to stand with my hands constantly curled into tiny fists so nobody saw my nails. My mother bought me some concoction to put on my hands hoping that the bitter taste would discourage me from gnawing at them, but nothing worked.
This oral fixation lasted for about twenty years until one day,  I had a manicure for the first time. After that manicure, I would put my finger into my mouth,  and there were no rough edges. Those sharp edges cued my nail biting habit for years,  and once they were gone,  so was the habit.
All I had to do was keep my fingers well manicured, and I never bit my nails again. Somehow I broke a 20 year pattern by simply reprogramming my brain. Little did I know, I was practicing habit reversal training.
Most habits aren't that easy to break,  and genuine change does require some work but I think any habit can be changed once you pay attention to the patterns.  Habit reversal training is not as complicated as it sounds.
Anyone struggling with addiction of any kind like food, cigarettes or alcohol can examine the cues, craving and rewards and find ways to replace their routines with healthier alternatives.
First you have to dissect the habit. Once you examine the cues, you can find a new routine that will provide the same interruption. I know it sounds simple, but marketers spend millions of dollars each year trying to tap into our basic human behavior and they recognize that we are all creatures of habit.
Here are five helpful hints for creating new habits
1. Make a plan. What habit do you want to break? Look at the trigger. Do you want a cigarette when you are done with a meal. Go for a walk instead. If you want to eat that dessert after dinner – stand up, leave the table and drink a large glass of water. Believe it or not, simple modifications can work.
2. Acknowledge the trigger. A trigger is an event that kicks off your habit. Either try to avoid the trigger or find a new habit to replace it.
3. Examine the reward you get from your unhealthy habit and create a new positive reward. Your brain will quickly expect the new healthier reward. Like a phone call to a dear friend instead of a bowl of ice cream.
4. Don't try to do too much at once. Remember – one habit at a time.
5. Believe in yourself. Forget about the failures in the past and have faith. It is only a habit, not a weakness in character and that habit loses all of its power when you realize that.
If you can do this for thirty days, you can change any habit. Vegan Day 294 -Wish me luck.  Now,  on to my favorite subject – yummy vegan food.
Who doesn't love the summer and all the fruits and vegetables that come with the season.  This week I bought some gigantic eggplants at the farmer's market. First thing I made was a delicious roasted eggplant hummus. It's easy and the perfect summer appetizer. Hope you enjoy this roasted eggplant dip as much as I did.
 Roasted Eggplant Dip with Pomegranate and Tahini
ROASTED EGGPLANT DIP with POMEGRANATE & TAHINI
ROASTED EGGPLANT DIP with POMEGRANATE & TAHINI
Ingredients
2 large eggplants
½ cup tahini paste
¼ cup water
4 tsp pomegranate molasses (or regular molasses)
3 tbsp lemon juice
2 garlic cloves crushed (or more to your liking)
6 tbsp chopped parsley
salt and black pepper to taste
a pinch of olive oil to finish
Instructions
First, burn the eggplants by placing a rack in the middle of the oven and putting the oven on broil. Pierce the eggplants with a sharp knife in a few places. Put them on a foil-lined tray and place on rack under broiler. Broil for 45 minutes to an hour, turning them a few times. The eggplants need to deflate completely and the skin should burn and break.
Remove the eggplants from the heat. When cool enough to handle, cut a slit down the center of the eggplants and scoop out the flesh into a colander avoiding the black skin. Leave to drain for 5-10 minutes.
Chop the eggplant roughly and transfer to a medium mixing bowl. Add the tahini, water, pomegranate molasses, lemon juice, parsley, garlic and salt and pepper. Mix well. Taste and adjust the seasonings, adding more garlic or lemon juice to taste. To serve, spread over a shallow dish, scatter the pomegranate seeds on top and drizzle with olive oil. Serve with pita bread and/or fresh veggies.