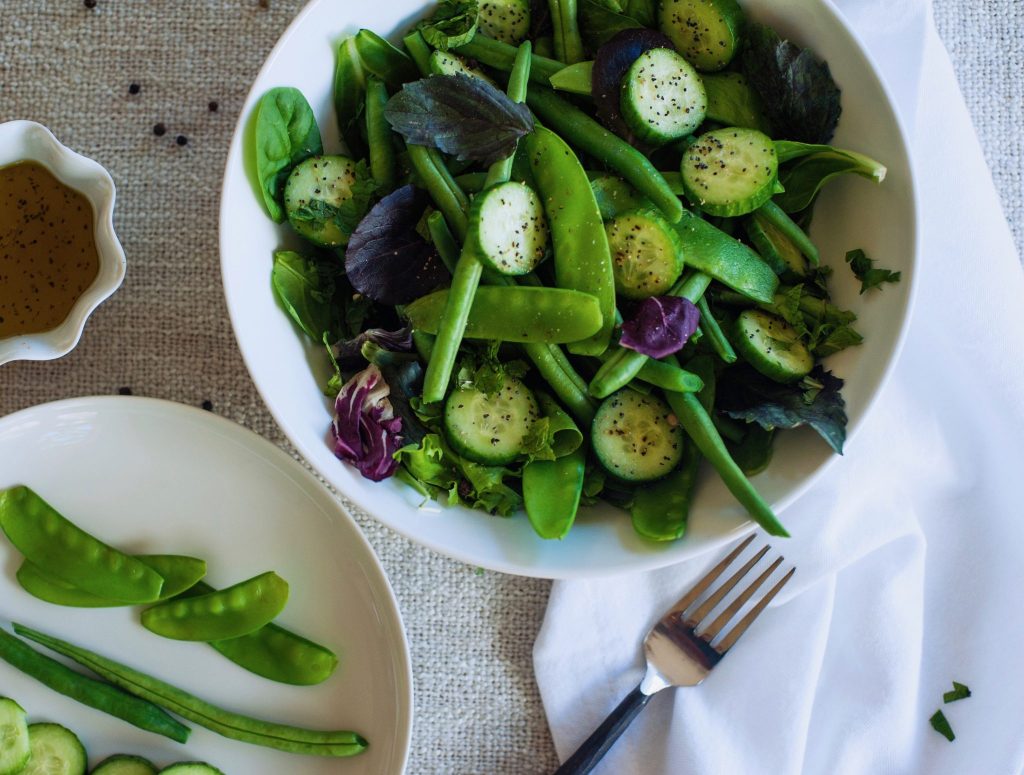 I love oil-free salad dressing recipes. While some oils may be healthier than store bought commercial salad dressing, oil-free salad dressing can provide just as much flavor without all the fat.
There is no nutritional value in oils, and vegetable oils contain no fiber, no minerals and are 100% fat calories. Despite all the hype, there is evidence that even olive oil is not 100% heart healthy.
Two tablespoons of olive oil have 240 calories and are more calorie dense than even pure refined sugar.
Vegetable oils often contain massive amounts of trans fats. Trans fats are associated with many chronic diseases.
Vegetable oils can also raise your risk of cardiovascular disease because any processed oil can injure the endothelium, which is the innermost lining of the artery and the gateway to heart disease. To read more about the the paralysis of arteries from oil, please watch Dr. Michael Greger's video on Nutrition Facts.
I have told this story before, but it is worth sharing again.
In 2013 I earned my plant-based nutrition certificate, and one of my favorite lectures was run by Dr. John McDougall and Dr. Caldwell Esselstyn.
In that talk, Dr. Esselstyn told a story about one of his patients who had a quintuple bypass surgery.  Following his surgery, Dr. Esselstyn put him on a very strict plant-based diet. His patient immediately went from 210 to 156 pounds.
For 14 years this patient stayed on a plant-based diet and maintained his weight and health when suddenly he began to experience a recurrence of angina. Angina is a type of chest pain caused by the narrowing of heart arteries when there is a decreased blood oxygen supply.
The patient promptly contacted Dr. Esselstyn. He assured Dr. Esselstyn that he was still on his plant-based diet. Dr. Esselstyn was baffled until his patient mentioned one thing.
Here is what Dr. Esselstyn said about it:
"The patient forgot to mention that he was consuming "heart healthy" olive oil in his salads. It was what they call a Eureka moment. Immediately, I advised him to give up the olive oil. He did, and within seven weeks his angina disappeared."
I don't have heart disease but in the past overusing oils in salads and when sautéing vegetables was a habit of mine.
Now I rely more on fresh aromatic herbs, vinegar, and citrus juices for flavor. I sauté my vegetables in veggie broth. When I do use oil, I use it sparingly.  I keep my olive oil in a small spray bottle and give my veggies a light spritz when needed.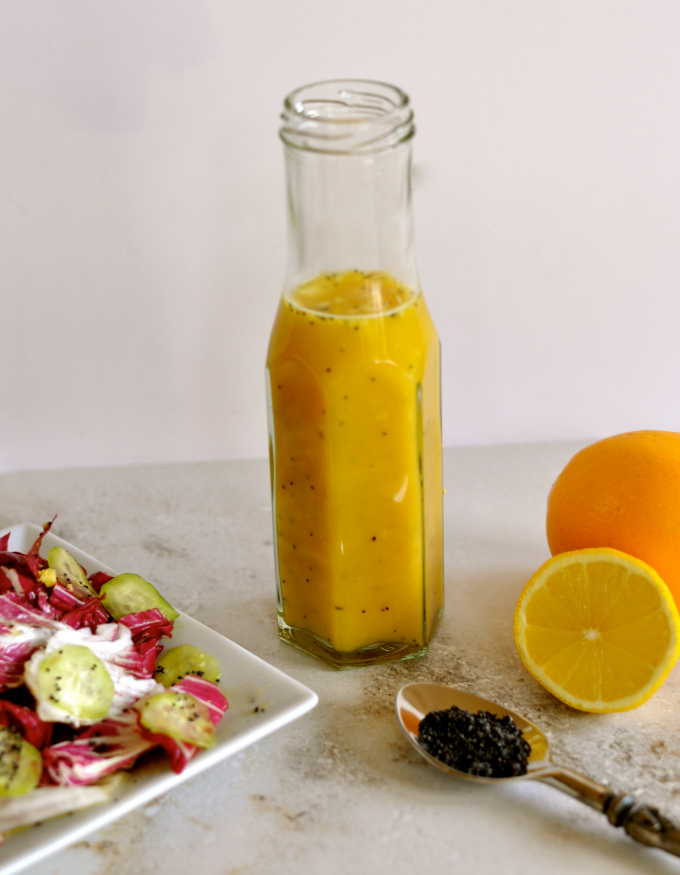 Oil-Free Salad Dressing – Lemon Poppy Seed Vinaigrette
After awhile you don't miss the oil. You can enhance the taste of any vinaigrette recipe by flavoring it with citrus like this Lemon Poppy Seed oil-free salad dressing flavored with lemons.
Oil-Free Salad Dressing – Creamy Italian Vinaigrette
Or add a creamy texture to your salad dressing with beans, avocado or tofu instead of eggs and oil like this Creamy Italian Vinaigrette made with cannelloni beans.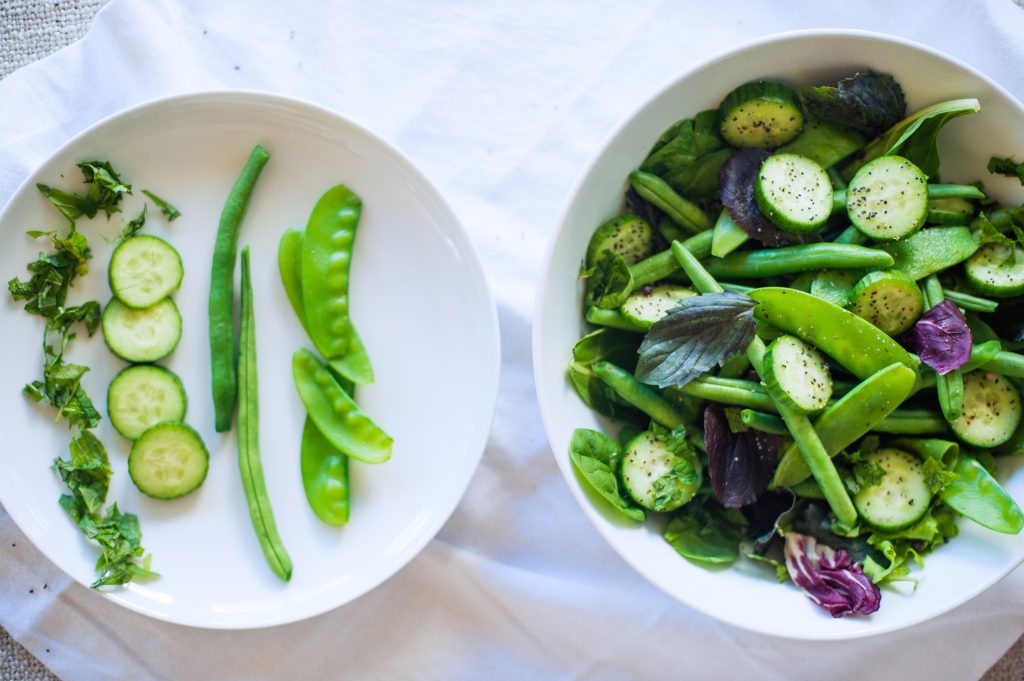 And when it is time to make your salad, choose fresh in-season vegetables. Also, make sure you use a salad spinner. You want your ingredients super dry, so the dressing will stick to them better.
Last but not least, get creative with your ingredients. Add grains, seeds, or roasted vegetables for some added crunch.
I also love topping my salads and soups with baked tortilla strips. Just cut the tortillas into strips and bake in the oven at 400 degrees F or until browned and crunchy. Sprinkle them with cumin, chili powder, and lime juice before baking to add another element of flavor.
Hope you enjoy all five of these oil-free salad dressing recipes as much as I did. Don't miss any of Ordinary Vegan's recipes by signing up here. Learn more about plant-based nutrition on my podcasts here on this website or iTunes.
If you like today's recipes, you may enjoy this cauliflower salad with chickpea dressing.
Wishing you a compassionate and peaceful week!