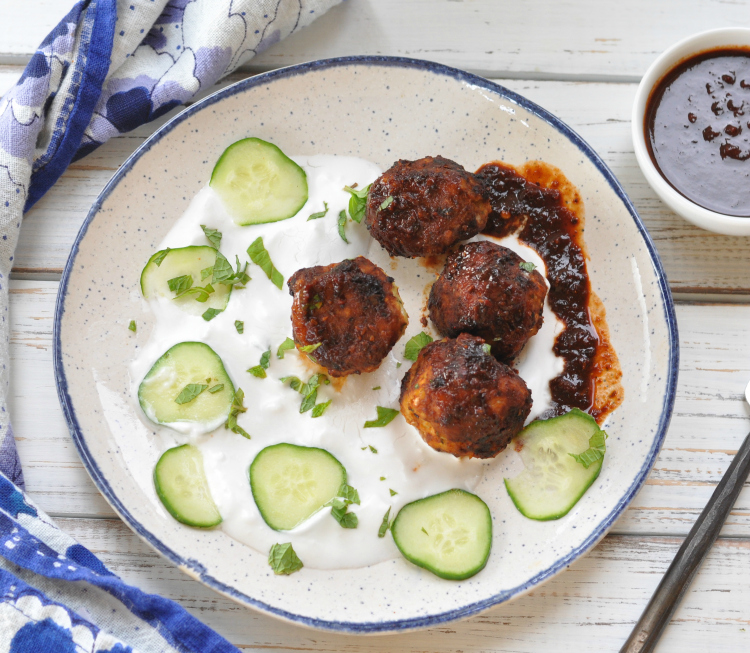 Aquafaba egg replacer is a remarkable, inexpensive, cholesterol-free way to replace eggs in recipes.
So what is aquafaba egg replacer and where can you find it?
It has been under my nose for a very long time, but I didn't discover it until late 2015.
Aquafaba is the liquid from a carton of cooked garbanzo beans, also known as chickpeas. All you do is strain the liquid from the beans into a bowl and that is your aquafaba.
You can also create your own aquafaba egg replacer by soaking 1 cup of dried chickpeas in 3 cups of water overnight. Drain the chickpeas and add them to 3 more cups of water and bring the water to boil.  Reduce the heat to a simmer for about 50 minutes or until the chickpeas are soft and tender. Remove the chickpeas from the water, but allow the cooking liquid to reduce to about 1 cup. This is the aquafaba egg replacer. Store it in the refrigerator for up to 5 days.
Aquafaba was discovered in 2014, when a French chef named Joel Roessel, discovered that the water from canned beans could be used as a foaming agent. At the same time, he experimented with using chickpea liquid as binder and stabilizer. In 2016, the media caught wind of it and it started to catch on.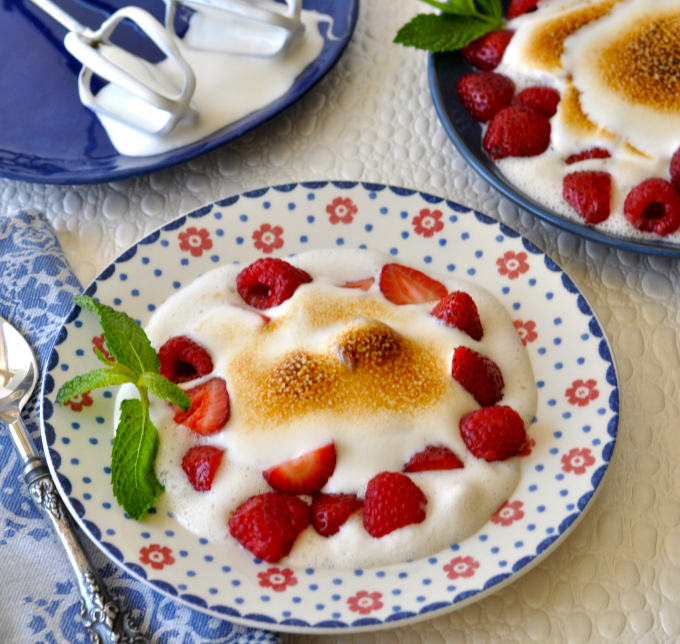 Aquafaba Egg Replacer For Creating Meringue
Due to its ability to mimic the semblance of egg whites in cooking, aquafaba egg replacer is a fantastic replacement for making meringues and marshmallow like this scrumptious vegan meringue recipe.
One of my favorite ways to use this liquid gold is to bind and hold together the ingredients in vegan meatballs or vegan burgers.
Another delightful thing is an aquafaba egg when used in recipes, has no bean flavor whatsoever.
It also has very few calories. Only three to five calories per tablespoon with trace amounts of protein, vitamins, and minerals.
The general consensus is that 3 tablespoons of aquafaba equals one whole egg and two tablespoons of aquafaba equal one egg white.
So the next time you want an inexpensive, low-cholesterol version of eggs I highly recommend this vegan aquafaba egg replacer.
I also hope you enjoy this vegan meatball recipe that I demonstrated on Facebook live.  The accompanying sauce is a little spicy, but a little goes a long way. Often I will dip the vegan meatball in the sauce before cooking. You could also serve these vegan meatballs with a tahini or tomato sauce.
Thanks for stopping by. Don't miss any of Ordinary Vegan's FREE recipes by signing up here.
You can listen to Ordinary Vegan's podcasts on plant-based nutrition here or in iTunes.
Aquafaba Egg Replacer For Binding Vegan Meatballs Recipe
Vegan Meatballs with Spicy Chile Sauce
The chili sauce can be super spicy depending on the heat in the dried chiles. Ancho chilies is one of most widely used because of its sweetness and mild heat. Pasilla can be much hotter. You should also use plastic gloves when handling any chili.
Ingredients
Meatballs
1 15-ounce carton of cooked chickpeas, rinsed but save liquid
2 tablespoons aquafaba liquid (liquid from chickpeas)
¼ cup breadcrumbs
¼ small onion, chopped
2 garlic cloves, chopped
2 tablespoons parsley, chopped
½ teaspoon dried oregano
½ teaspoon fennel seeds
½ teaspoon ground cumin
½ teaspoon salt
Fresh Ground Pepper
Chile Sauce
2-3 Dried Pasilla, Ancho Chilies or Chipotle Chilies, seeds removed, chopped
1 tablespoon cumin seeds
¼ cup Red Wine Vinegar or Sherry Vinegar
1 tablespoon sweet paprika
1½ tablespoons maple syrup
1 garlic clove, chopped
Salt & ground black pepper to taste
¼ - ½ cup vegetable broth
Yogurt sauce
½ cucumber thinly sliced
½ teaspoon lemon zest
2 tablespoons fresh lemon juice
1½ tablespoons Sherry vinegar or Red Wine vinegar
2 tablespoons water
½ cup non-dairy plain, unflavored yogurt
¼ cup chopped fresh mint
Instructions
Vegan Meatballs
Heat oven to 350 degrees F. Line a baking sheet with parchment paper.
Pulse until finely chopped
Form into small balls and place on baking sheet lined in parchment paper. Cook for 15-20 minutes or until firm and brown.
Chile Sauce
Toast chile sand cumin seeds in a dry small saute pan over medium heat. Cook until fragrant and the cumin seeds are golden, approximately 2-3 minutes, tossing occasionally. Let cool.
Finely grind the chiles and cumin seeds in a spice mill, then transfer to a food processor or blender.
Add vinegar, paprika, maple syrup, garlic and vegetable broth and blend until smooth. Taste and adjust seasonings adding more maple syrup if too hot. Add more vegetable broth if too thick
Yogurt Sauce
Toss the chopped cucumber in a medium bowl with the lemon zest, lemon juice, water and vinegar. Season with salt and pepper.
Spoon a little yogurt onto a dish and a little chili sauce. Place meatballs on top. Garnish with chopped mint.