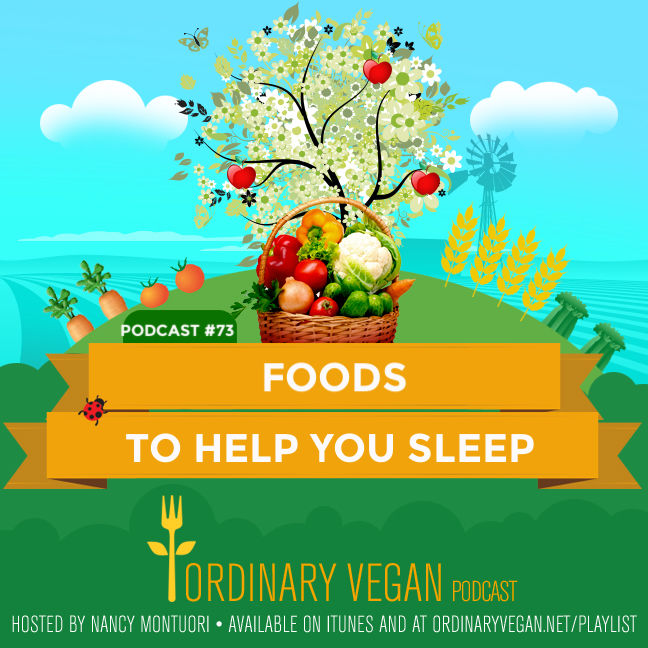 Even in the best of times, many people struggle to get high-quality sleep.  So today's podcast is devoted to foods to help you sleep.
Since my last podcast, our life, as we know it, has changed drastically. Stress and anxiety are at an all-time high. The coronavirus has changed how we conduct our daily lives, and change is hard.
The first thing I would like to say is stimulate don't isolate. Meaning, take this downtime as an opportunity to do something different. So many of us rush through our moments in life because we are so busy. And now we have literally been forced to stop what we are currently doing.
If you are sick, I am sending you compassion. Here's to you getting steadier, stronger, and healthier every day. I know you can do it.
With big change, comes stress. When we are stressed, it is hard to sleep soundly. And sleep deprivation, weakens your immunity. Virus outbreaks are not the time for a weak immune system.
The good news is, there are foods to help you sleep.
Foods To Help Your Sleep and Boost Immunity
Not only that, these foods can help you build a stronger immunity to disease. Because, according to Mayo Clinic, the strength of your immune system is dependent on a good night sleep. Lack of sleep can also affect how fast you recover if you do get sick.
Thanks for joining us today, and thanks to my sponsor, Osea Malibu. Go to www.OseaMalibu.com/ordinaryvegan for $10.00 off any purchase of $50.00 or more.
Many people in the wellness world are turning to cannabidiol, commonly referred to as CBD Oil from hemp, for its potent anti-inflammatory and anti-anxiety effects. Ordinary Vegan's pure CBD Oil from hemp is organically grown in the USA and carefully tested for any impurities. You can learn more about CBD oil from hemp here. Please don't hesitate to reach out to me with any questions you may have at Questions@ordinaryvegan.net
Ordinary Vegan's new book, "The Easy 5-Ingredient Vegan Cookbook" is available on Amazon. Maximum flavor. Minimum effort. Totally vegan!
Please follow Ordinary Vegan on Instagram and join our large, compassionate community on Facebook.
Thanks for listening.