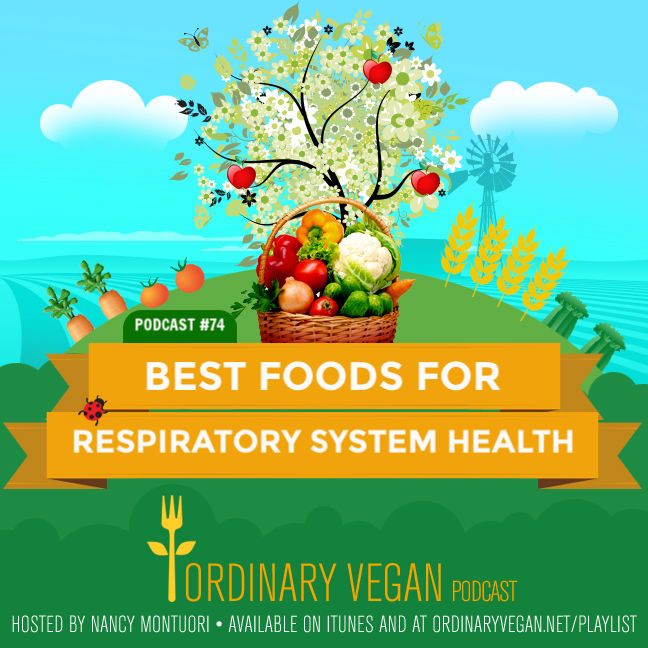 Did you know what you eat can benefit your lung function and improve your respiratory system health?
Today we explore food and exercises to improve conditions in the air passageways to make your lungs stronger. We often don't consider the important role our lungs play in keeping us well. It is not until we experience problems breathing that we take notice.
Recently there has been a lot of attention about lung function and the respiratory system. The new Covid-19 virus attacks the lungs and researchers are trying to understand why.  But until they figure it out, we need to protect ourselves as best we can.
Most people don't know this, but lung function starts to decline at age 30. After the age of 35, breathing becomes gradually more difficult.
The respiratory system does two critical things. It brings oxygen into our bodies, which we need for our cells to function properly. It also helps us get rid of carbon dioxide. 
Carbon dioxide must be removed from the bloodstream before it reaches harmful levels.
When the air sacs become inflamed, we are unable to get enough oxygen to the bloodstream and it reduces the body's ability to get rid of carbon dioxide. This can cause severe pneumonia.
Lung and respiratory disease are some of the most common medical conditions in the world.
The goal of today's podcast is to get your respiratory system and lungs in tip-top shape to reduce your risk of severe infection. 
Ways To Improve Your Respiratory System Health
Thanks for joining us today, and thanks to my sponsor, Osea Malibu. Go to www.OseaMalibu.com/ordinaryvegan for $10.00 off any purchase of $50.00 or more.
Many people in the wellness world are turning to cannabidiol, commonly referred to as CBD Oil from hemp, for its potent anti-inflammatory and anti-anxiety effects. 
Ordinary Vegan's pure CBD Oil from hemp is organically grown in the USA and carefully tested for any impurities. You can learn more about CBD oil from hemp here. Please don't hesitate to reach out to me with any questions you may have at Questions@ordinaryvegan.net
Ordinary Vegan's new book, "The Easy 5-Ingredient Vegan Cookbook" is available on Amazon. Maximum flavor. Minimum effort. Totally vegan!
Please follow Ordinary Vegan on Instagram and join our large, compassionate community on Facebook for inspiration.
Thanks for listening.