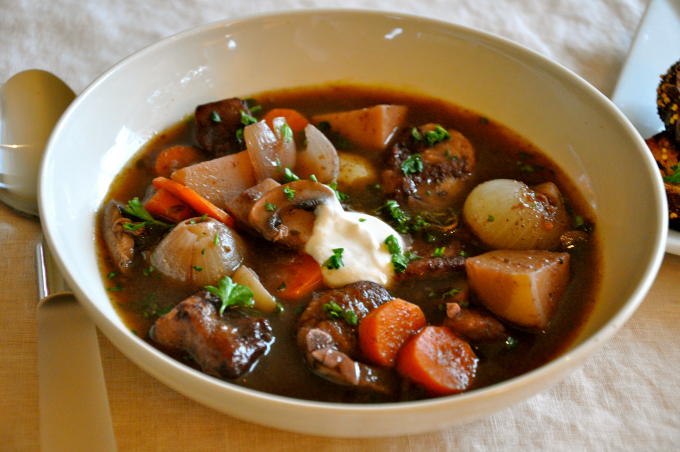 I was thinking over the weekend how much I cherish our Ordinary Vegan community. Everyone is welcome here, vegans, vegetarians, part-time vegans, and people who are trying to improve their health by cutting back on meat and dairy even one day a week.
I embrace you all, and I hope some of these facts below inspire you to add even more plant-based food choices to your diet.
So why eat vegan?
Lets explore the health reasons for now but eating plant-based food also extends to every aspect of living including saving the planet and protecting animals from farm factories. Once you start spreading that kind of compassion to the world, anything is possible in your life. Its a win, win, win situation.
 Why Eat Vegan?  – 5 Healthy Reasons To Embrace A Plant-Based Diet
Why Eat Vegan? Diabetes Prevention
At least 24 million children and adults in the United States alone are living with type 2 diabetes. Those who are most at risk are overweight, sedentary and not consuming proper nutrition.
Type 2 diabetes is entirely preventable, and plenty of research suggests a plant-based diet can help ward off the disease and even reverse the disease.
Why Eat Vegan? Heart Health
Cardiovascular disease including heart disease and stroke is the number 1 killer of men and women in the United States. Recently Harvard researchers tracked the health habits of about 100,00 people for 14 years, and found that the higher intake of fruits and vegetables, the lower the chances of developing cardiovascular disease.
Plant-based guru, Dr Caldwell B Esselstyn Jr,  who has conducted a large body of chronic disease research says a plant based nutrition program can not only arrest heart disease but also reverse it.
Why Eat Vegan? Hypertension Control
About 1 in 3 American adults suffer from high blood pressure.  High blood pressure contributes to a person's risk of heart disease, stroke, kidney disorders and other health problems.
For many people, the only treatment has been medication, but that means costs and possible side effects. A new review published in JAMA Internal Medicine proves a vegetarian diet can lower blood pressure.
Their conclusion was that a plant-based diet is low in saturated fat and eating less saturated fat means blood can circulate more easily.
Also,  individuals who adhere to vegetarian diets are likely to use fewer processed foods which is the major source of dietary sodium. Plant-based foods are low in sodium and are rich in potassium which lowers blood pressure.
Why Eat Vegan? Weight Loss
Vegetarians and especially vegans have a lower BMI (body mass index) than meat-eaters.  Vegans have an average BMI of about 22.2 to 22.5, which is right in the middle of the healthy range of 20-25.
Obesity is among the top public health problems in the United States and over 69% of Americans over the age of 20 are  either overweight or obese leading to a high BMI.  The average adult women has  a BMI of 29 and the average adult man has a BMI of 28.6. To be considered obese, your BMI must be 30 or above. Being overweight raises the risk of chronic disease.
Why Eat Vegan? Added Bonus -Your Skin
Cutting back on animal products means skipping massive amounts of saturated fats, which are notorious for clogging pores, and many of the vitamins in fruits and vegetables contribute to healthy skin.
Now on to delicious plant-based food. Sometimes I crave a thick, rich, hearty stew, but without the animal meat. Today I transformed one of my favorite beef stew recipes into a mouth-watering seitan stew with red wine, mushrooms and root vegetables.  I call it the no beef stew.
The beef replacements are the plant-based seitan and meaty mushrooms.
Seitan is a plant-based protein derived from wheat gluten. Depending on how it's prepared and seasoned, seitan can mimic the taste of any flavor you like. Seitan is also low in in calories and fat, and packs a whopping 20 grams of protein in a 3-ounce portion.
The base of this stew is a red wine paste which gives it an old time flavor. The abundance of root vegetables help create comfort food at its best, and you will never miss the meat. I like to serve this with a green salad and crusty vegan bread. Hope you enjoy this easy vegan recipe as much as I did.
Don't miss any of Ordinary Vegan's recipes by signing up here.
Are you going to try this recipe? If so, please let me know. Leave a comment, rate it, and don't forget to tag a photo #ordinaryvegan on Instagram.
I have a podcast on plant-based nutrition. You can listen here on this website or in iTunes.   My podcast is dedicated to helping people like you live a long and healthy life
You can also join our health and wellness community on Facebook. There are over 315,000 healthy, vibrant community members waiting to embrace you.
Thanks for stopping by and hope you have a peaceful and compassionate day.
Vegan Beef Stew with Red Wine, Mushrooms, Root Vegetables & a Dollop of Horseradish Sour Cream
Ordinary Vegan Beef Stew with Red Wine and Root Vegetables
Rich and delicious, this un-beef stew should satisfy anyone's palate and it is definitely worth the time you put into it.
Ingredients
1½ teaspoons extra-virgin olive oil
2 teaspoons vegan butter
¼ cup flour
1 8 ounce package of cubed seitan
¼ teaspoon salt
¼ teaspoon ground black pepper
2 cups of good quality dry red wine
3 garlic cloves, minced
5 fresh thyme sprigs
½ orange, zest removed in 3 (1-inch strips)
¼ teaspoon ground cloves
2 bay leaves
4 cups vegetable broth
4-5 small new potatoes, cut into quarters
2 carrots, sliced
2 cups frozen pearl onions
8 ounces white mushrooms, cut in half
Fresh parsley, chopped, for garnish
Horseradish Sour cream, for garnish (recipe below)
Instructions
Preheat a large Dutch oven over medium-high heat with the oil and butter.
While the pan is heating, in a bowl toss the cubed seitan with the flour, seasoned with some salt and pepper. Shake off the excess flour and add the seitan cubes in a single layer to the Dutch oven. Brown the cubes on all sides. Once browned, remove the meat and reserve.
Add the wine to the pan and bring up to a simmer. Once the wine is bubbling, add the seitan, thyme, garlic, orange zest, ground cloves, ¼ tsp ground pepper and ¼ tsp salt.
Bring the mixture to a boil and then reduce the heat to a simmer and cook uncovered until the liquids start to thicken and reduce, about 10 minutes.
Add the veggie stock, potatoes, carrots, onions and mushrooms, along with a pinch of sugar and turn up the heat until bubbling. Lower the heat and simmer, uncovered for about 30 minutes or more, until the vegetables are tender.
Remove thyme sprigs and bay leaves, taste and adjust seasonings.
To serve, place the stew in a soup bowl, garnish with chopped parsley and add a dollop of horseradish sour cream. Serve with crusty bread to mop up the juices.
*I like to stir my horseradish sour cream into the soup.
Horseradish Sour Cream
Ingredients
¼ cup vegan sour cream
1 teaspoon prepared horseradish (use less or more depending on the heat you like)
salt and pepper
Instructions
Combine sour cream, prepared horseradish in a small bowl and mix until combined. Season with salt and pepper to taste.
Delicious dolloped on soup with chopped chives.