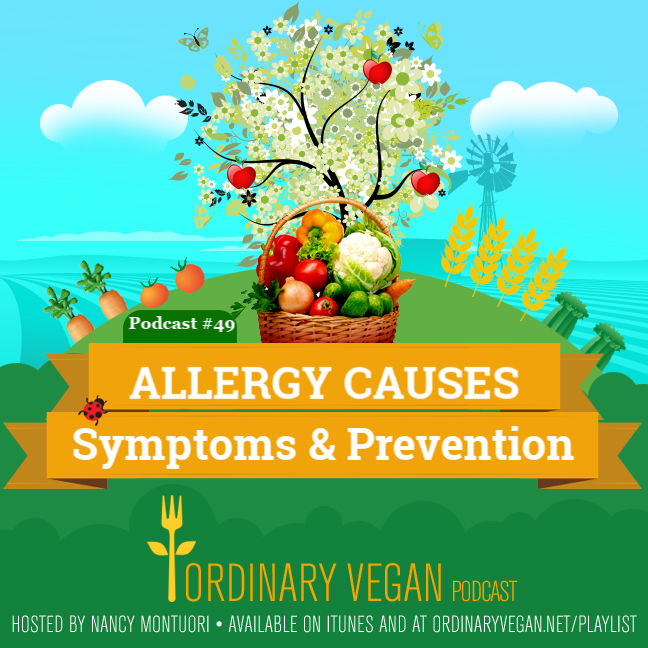 Each year, over 50 million Americans experience various types of allergies.
Many of these allergic conditions are on the rise. 
In medicine, the hygiene hypothesis states a lack of early childhood exposure to germs suppresses the natural development of the immune system. 
In other words, living conditions in much of the world might be too clean and being exposed to germs as a child may protect us from allergies. 
An additional theory is that the increased antibiotic use parallels the rise in allergies and asthma. 
But other research suggests that the rising prevalence of allergies are the result of many factors.
Bottom line, no one really knows the why, but there are ways we can protect ourselves. 
Today we will explore the most common allergy causes, symptoms, and prevention.
Discover what allergen triggers could be lurking in your home. Learn the difference between cold and allergy symptoms.  Find out some plant-based substitutions for common food allergies. 
Last but not least, I will reveal three foods that can help relieve your allergies.
Hope you enjoy today's podcast on allergy causes. 
Here is a link to today's recipe; Marinated Seitan Sandwich with Spicy Red Cabbage Slaw.
If you are just getting started on a vegan diet, make sure you listen to Podcast #1: Getting Started On A Vegan Diet and Podcast #2: Everything You Need To Know About Vegan Protein. 
Thanks so much for listening and for being part of our healthy community.
If you have a chance, please leave a rating and review on iTunes or Spotify and please subscribe.  The more ratings and reviews the show gets, the better the visibility the podcast receives.
Don't miss any of Ordinary Vegan's recipes by signing up here.
You can also join our health and wellness community on Facebook. There are over 315,000 active, vibrant community members waiting to embrace you.
Finally, many people in the wellness world are turning to cannabidiol, commonly referred to as CBD Oil made from Hemp, for its powerful anti-inflammatory and anti-anxiety effects.
I just launched my Organic American Grown CBD Pain Cream from Hemp and the reviews are in. I am so happy that my CBD Pain Cream is helping so many. Here are a few of those reviews.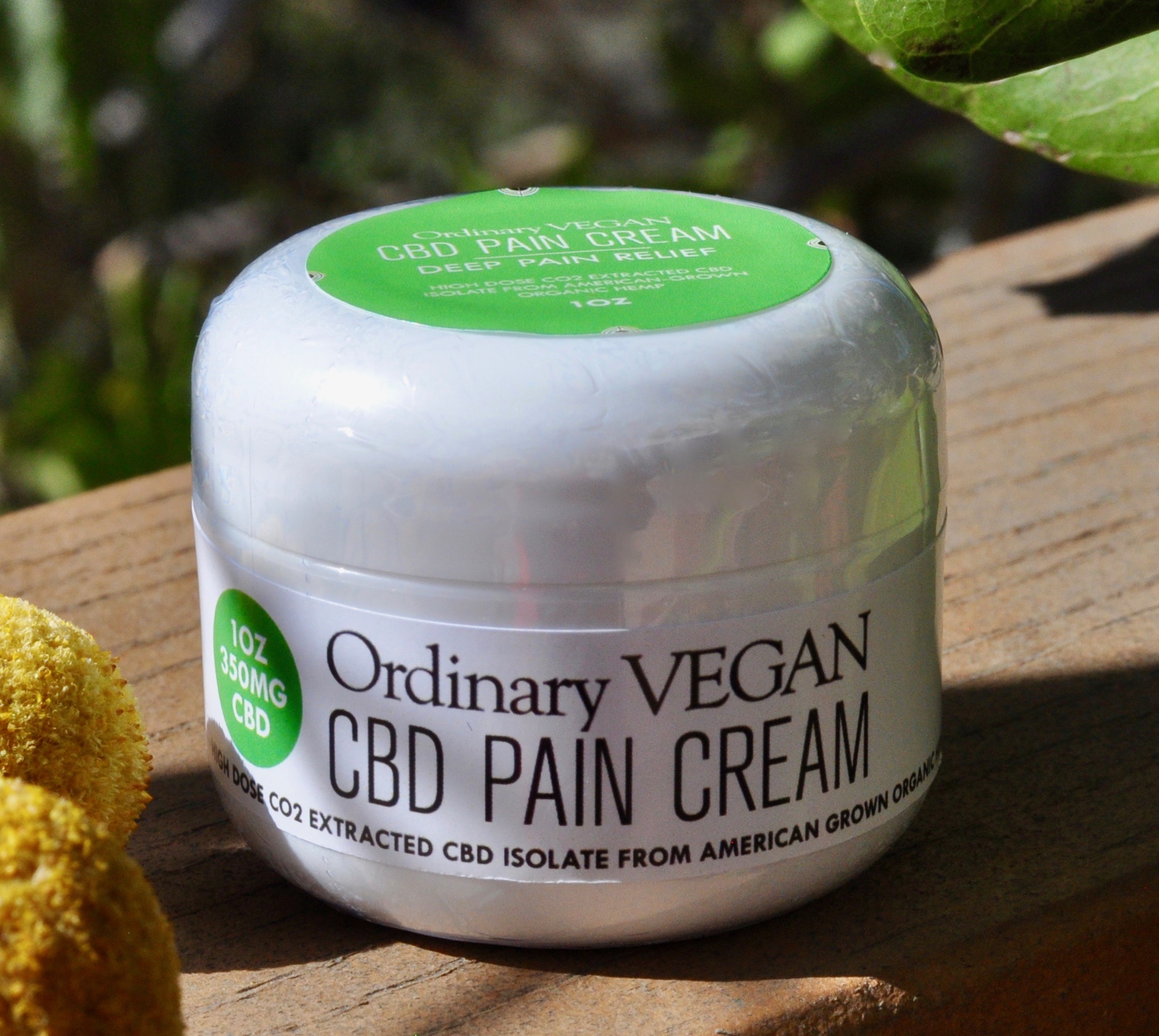 " I recently tried Ordinary Vegan's CBD Pain Cream after straining my neck moving furniture. The cream looks like more of a salve and is a beautiful pale green color and it smells divine . It massages easily into the skin and best of all IT WORKS! My neck had been killing me for days and after massaging it into my neck I felt almost instant relief." Laura
"I received my CBD cream from Ordinary Vegan. My hands were in a lot of pain and I could not bend my fingers. I applied some and within about 35 min. I could bend them and the pain was gone. I used it sparingly but messaged it in good but gingerly. I love the color and the smell. It doesn't smell medicinal." Leigh
"I was having hip spasms for over a week. I bought your cream, applied it and 30 minutes later my spasms were gone – Thank you Ordinary Vegan" Dennis
You can read more CBD testimonials here. Shop here for all of Ordinary Vegan's CBD products including vegan capsules and tinctures.
To learn more about CBD Oil from Hemp, listen to Podcast #30: Everything You Need To Know About CBD.
Or visit our FAQ page.
Resources:
https://www.foodallergy.org/life-with-food-allergies/food-allergy-101/facts-and-statistics
https://www.jaad.org/article/S0190-9622(16)30131-1/abstract
https://www.aad.org/media/news-releases/growing-evidence-suggests-possible-link-between-diet-and-acne
https://piel-l.org/blog/wp-content/uploads/2010/06/piel-272-numero-2.pdf
https://www.jaad.org/article/S0190-9622(16)30131-1/abstract