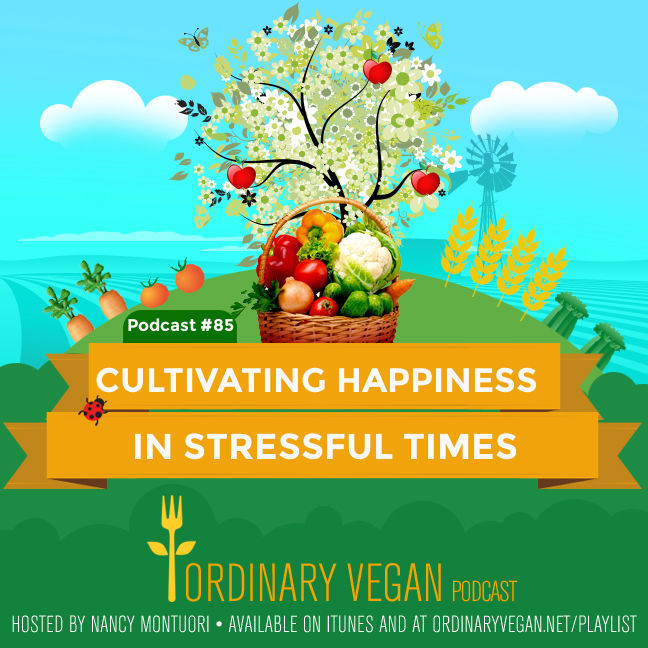 News flash: 2020 has been a rough year on everybody. And according to a recent happiness study, people in the US are more unhappy today than they've been in nearly 50 years. The study found that just 14% of American adults say they're very happy. This statistic is down from 31% who said the same in 2018.
Furthermore, in other parts of the world, the health and economic impact of Covid-19 has been significant. So stress and unhappiness isn't just an American problem.
Obviously, it's easy to cultivate happiness when life is going our way. But what about the darker times? How can some people remain happy in troubling times?
As it turns out, scientific data suggests there are particular reasons why some people weather the storm better than others.
Today's podcast is devoted to evidence-based studies on how to be happy along with:
Happiness Study 2019
World Happiness Report
Harvard College Study on why some people live longer and happier
The secrets of people who remain happy in stressful times
The importance of community service
Community service ideas
How contact with nature strengthens our social bonds
A new study on dairy and breast cancer
Toxic chemicals in dental floss
Thank you for joining me today.
For recipes and inspiration, follow me on Instagram and Facebook.
Additionally, you can find my new book "The Easy 5 Ingredient Vegan Cookbook" HERE
You can purchase my vegan, organic line of CBD products on my website.  CBD Oil from hemp  has shown substantial promise in helping people build an immune system that is fortress strong. Hope it can help you.
Thank you to The Barnard Medical Center for sponsoring this week's podcast. For more information and to set up your first appointment, call 202 527 7500 or visit their website. You can download their 21-day vegan kickstart app here.
Also, please share this podcast so our community can grow. And if you have time, please leave a review on Apple Podcasts or Spotify. The more reviews we receive, the better chance of spreading the compassion one plant-based meal at a time.
Please stay strong and stay well!
Resources:
https://www.bbc.com/news/world-48063982
https://www.sciencedirect.com/science/article/pii/S2007078013716869
https://worldhappiness.report
https://news.harvard.edu/gazette/story/2017/04/over-nearly-80-years-harvard-study-has-been-showing-how-to-live-a-healthy-and-happy-life/
https://www.epa.gov/pfas/basic-information-pfas
https://www.sciencedaily.com/releases/2020/05/200521151919.htm
https://fortune.com/2020/06/16/us-americans-unhappy-poll-coronavirus-economy-data/