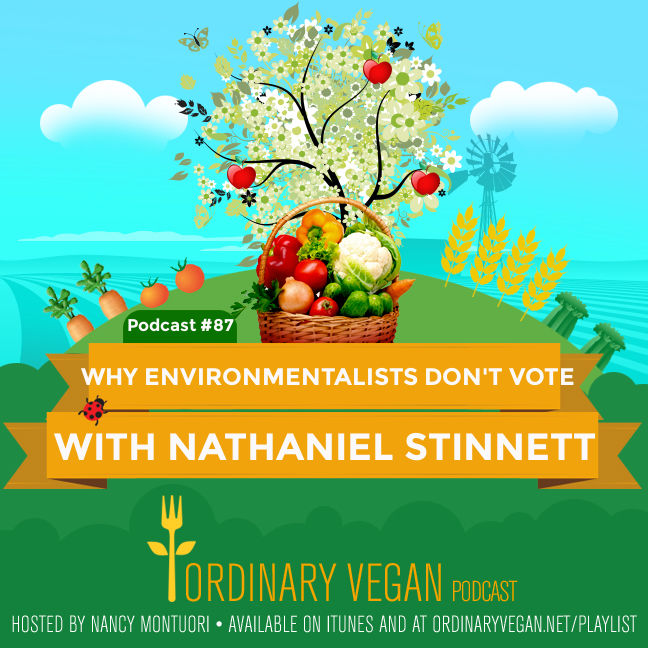 In the 2016 US Presidential election, over 10 million people who listed the environment their top priority didn't vote. You might be asking, how can you be an environmentalist and not vote?
Today, Nathaniel Stinnett provides the answers.
Nathaniel Stinnett is the Founder & Executive Director of the Environmental Voter Project, a non-partisan nonprofit that uses big data and behavioral science to identify non-voting environmentalists and then get them to vote.
Dubbed "The Voting Guru" by Grist magazine, Stinnett was named one of America's 50 environmental visionaries, and he is a frequent expert speaker on cutting-edge campaign techniques at top universities and campaign management training. He has held a variety of senior leadership and campaign manager positions on U.S. Senate, Congressional, state, and mayoral campaigns, and he sits on the Board of Advisors for MIT's Environmental Solutions Initiative.
Nathaniel Stinnett will provide fascinating, insightful, and jaw-dropping reasons on why environmentalists don't vote in elections along with:
Why politicians don't prioritize climate change
The importance of a single vote
Why people vote
Turn out problems among environmentalists
Introduction to the Environmental Voter Project
Thank you for joining me today. Hope today's podcast inspires you to vote for the environment.
You can find Nathaniel Stinnett on the Environmental Voter Project website, Instagram, Twitter, and Facebook.
For recipes and inspiration, follow me on Instagram and Facebook.
Additionally, you can find my new book "The Easy 5 Ingredient Vegan Cookbook" and all my vegan CBD products from hemp on my website. CBD Oil from hemp  has shown strong promise in helping people build an immune system that is fortress strong. Hope it can help you.
Thanks to today's sponsor Barnard Medical Center. 
Also, please share this podcast so our community can grow. And if you have time, please leave a review on Apple Podcasts or Spotify. The more reviews we receive, the better chance of spreading the compassion one plant-based meal at a time.
Please stay strong and stay well!