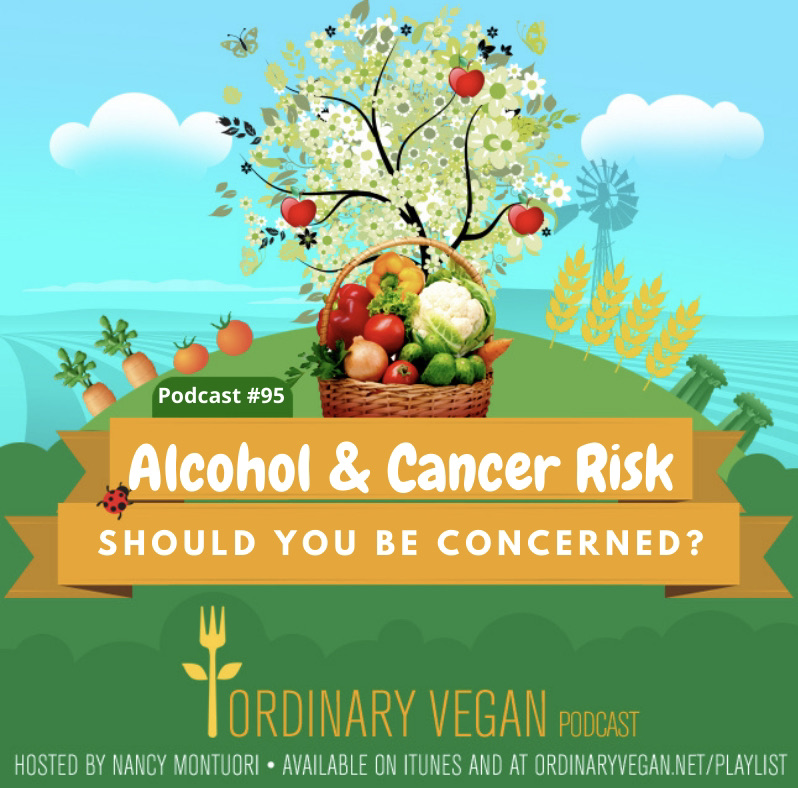 In today's podcast, Dr. Noelle LoConte discusses the relationship between alcohol and cancer.
According to the American Cancer Society, alcohol use is one of the most preventable risk factors for cancer. They further state that alcohol use accounts for about 6% of all cancers and 4% of all cancer deaths.  For many cancers, the more alcohol you drink, the higher your cancer risk. But for some types of cancers, in particular breast cancer, consuming even small amounts of alcohol can increase the risk.
Furthermore, BreastCancer.org warns women that as little as three alcoholic drinks per week give you a 15% higher risk of breast cancer compared to non-drinkers.
Most people don't realize that tipping back a beer, wine, or a cocktail could increase their cancer risk.
Noelle LoConte, M.D., specializes in the relationship between alcohol and cancer. She is the first author on the American Society of Clinical Oncology policy statement on alcohol and cancer and has served on the ASCO prevention Committee.
Dr. LoConte is an Associate Professor of Medicine at the University of Wisconsin Carbone Cancer Center in Madison, Wisconsin. She completed medical school at the University of Illinois at Chicago, did her internal medicine  internship at UW, and completed her internal medicine residency at Oregon Health Sciences University in Portland, Oregon.  Her clinical interests are in medical oncology, and she maintains a practice in gastrointestinal cancers.  Her research and outreach interests are in cancer control across the cancer continuum, and she is the principal investigator (PI) for the Wisconsin Comprehensive Cancer Control Program.  Through this work, she chairs the action plan on alcohol for Wisconsin.
Today's podcast will encourage us to take an honest look at the connection between alcohol and cancer along with:
Pema Chödrön quote from – "When Things Fall Apart: Heart Advice For Difficult Times"
How much alcohol increases the risk of cancer
What kinds of cancer are connected to alcohol
How alcohol causes cancer
The relationship of alcohol and breast cancer
How alcohol increases levels of estrogen
Head, neck, and esophageal cancer
Alcohol and cancer treatment
Alcohol and mortality
"The Undying" A book by poet Anne Boyer about her battle with breast cancer
Cancer and Covid 19
The four main rules of practicing oncology
Thank you for joining me today.
For recipes and inspiration, please follow me on Instagram and Facebook.
You can purchase my vegan, organic line of CBD products on my website.
The National Institutes of Health released a study that "revealed very high rates of clinically significant insomnia along with more stress, anxiety, and depression since the COVID-19 pandemic."
All-natural CBD
from hemp can enhance the serotonin receptors. Low serotonin levels are commonly associated with people who have depression and anxiety. Anxiety is a key factor behind insomnia. I hope my CBD can help you get a good night's sleep.
Additionally, you can find my cookbook "The Easy 5 Ingredient Vegan Cookbook" HERE
I would also like to thank Forager for sponsoring this podcast. Don't forget to go to Foragerproject.com/cultivatehealth  for your FREE cup of yogurt.
Please stay safe and stay well.
DISCLOSURE: This post may contain affiliate links, meaning I get a commission if you decide to make a purchase through m links, at no cost to you. Please read my disclosure for more info.