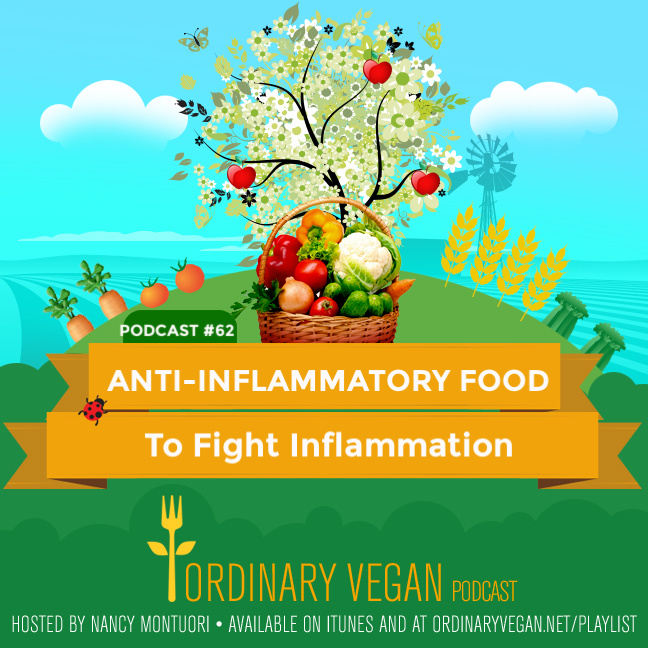 Today's podcast explores the root of all disease, chronic inflammation. Also, the anti-inflammatory food that can help reduce and fight inflammation.
Inflammation is part of the body's response to infection and tissue damage, and it is crucial to the healing process.
But over the last 15 years, studies show that when chronic inflammation lingers, it leaves your body in a constant state of alert.
This can lead to chronic diseases like rheumatoid arthritis, diabetes, heart disease, cancer, and even Alzheimer's disease.
Preventing chronic inflammation and knowing the signs is crucial.
Inflammation may be associated with general flu-like symptoms like fever, chills, headaches, loss of energy, and muscle stiffness.
Inflammation can also cause redness, joint pain, joint stiffness, or a swollen joint.
It can also affect organs like the heart and cause shortness of breath or fluid retention.
Chronic inflammation can also lead to weight gain.
Protect yourself by learning the causes, symptoms, and treatment of inflammation with anti-inflammatory food.
Discover all the anti-inflammatory foods you can consume and how to include them in your diet.
Today's recipes include Broccoli soup and walnut pate.
Thank you to Osea Malibu for sponsoring this week's podcast. Please go to www.oseamalibu.com to check out all their plant-based beauty products and use coupon code ordinaryvegan for $10.00 off your purchase of $50.00 or more.
You can find Ordinary Vegan's all-natural, vegan, organic, American grown hemp products here.
Please follow Ordinary Vegan on Instagram or join our large community on Facebook.
Hope today's anti-inflammatory food podcast helps you make better food choices.
Anti-Inflammatory Food Recipes
5 Ingredient Broccoli Soup to fight inflammation
Each cup contains only 50 calories and 4 grams of protein.
Ingredients
1 pound broccoli, separated into florets
½ cup onions, chopped
3 garlic cloves, chopped
⅓ cup vegetable broth for sautéing & 4 cups for soup
1 tablespoon dried basil
Instructions
Coarsely chop the broccoli
In a large soup pot, heat the ⅓ cup of vegetable broth.
Add the onion and dried basil and cook until soft and translucent. About five minutes.
Add the chopped garlic and cook for another minute.
Add the broccoli and vegetable broth and bring to a boil.
Reduce the heat to low and simmer, uncovered for about 10 minutes, or until the broccoli is fork-tender. Remove from heat and let cool.
Add the broccoli mixture to a blender or food processor and process until the soup is smooth. Taste and add salt and fresh ground black pepper to taste.
Walnut Pate
Walnuts have a high antioxidant activity and more healthy omega-3 fats than any other common nut.
Ingredients
1 cup walnuts, chopped
⅓ cup vegetable broth
½ cup onion, chopped
4 garlic cloves, chopped
2 cups sliced mushrooms
2 tablespoons fresh rosemary, chopped
Salt & Fresh Ground Pepper to taste
Instructions
Heat the vegetable broth in a large saute pan. Add the onion and mushrooms and saute until the onions and mushrooms are soft.
Add the garlic and rosemary and cook for another minute. Remove from heat and let cool.
Add the mushroom mixture and walnuts to a food processor and pulse until you have a pate mixture. If it is too thick, add a little water.
Season with salt and ground black pepper.
Let it chill overnight before serving.
References:
https://lpi.oregonstate.edu/mic/dietary-factors/phytochemicals/lignans
https://jamanetwork.com/journals/jama/fullarticle/2685155
https://journals.sagepub.com/doi/pdf/10.1177/1091581815584918