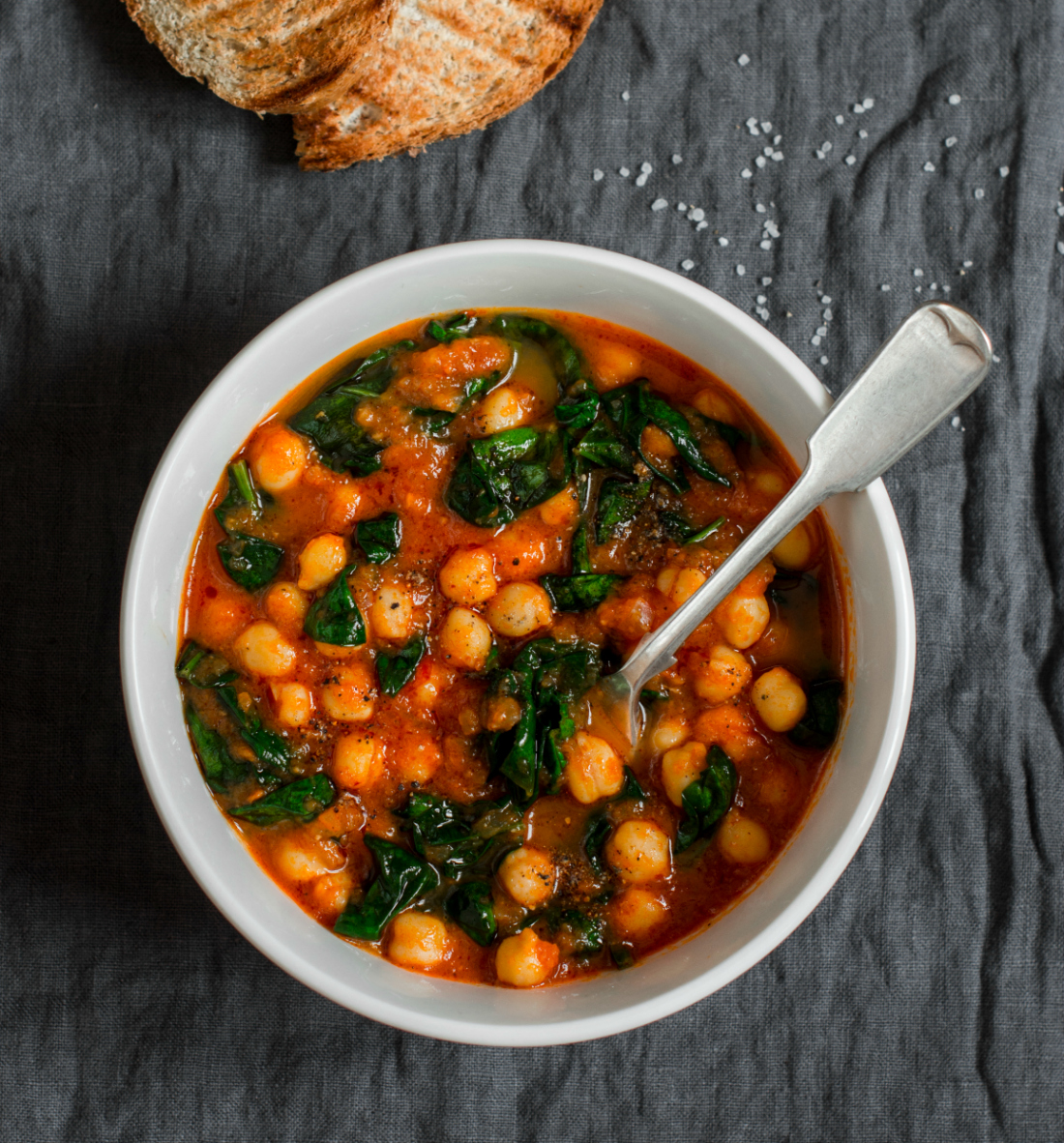 This easy to prepare and humble vegan stew bursts with flavor with an array of aromatic spices and the perfect balance of sweet and savory.
It has been such a busy year, and it is hard to believe it's almost over. I am happy to say that I accomplished many of the goals I set out for myself and watch out 2018.
First of all, 2018 will be the year that I begin releasing my line of Ordinary Vegan products. A product line is something I have wanted to do for a long time, but it was essential that I created the perfect products.
Also, I will be releasing my Ordinary Vegan plant-based cookbook which will include all the recipes that you guys have loved the most over the past seven years. Just like the vegan stew above, I plan to focus on recipes with down to earth flavors that anyone can enjoy.
So please stay tuned! Now lets discuss today's vegan stew.
Today's Moroccan vegan stew features classic Spanish and Moroccan spices like saffron and ground cloves.
Although saffron is expensive, it adds a depth of flavor to this vegan stew that can't be beat.  The reason this spice is so costly is because it takes 200,000 saffron crocus flowers, harvested by hand, to produce 1 pound of saffron.
Hope you enjoy this Moroccan vegan stew as much as we did.
If you love a chickpea stew as much as I do, you may enjoy the following recipes. Chickpea Vegan Stew with Spinach, Lemon, Mint Leaves and Red Pepper Puree or Golden Chickpea Curry with Roasted Cauliflower.
Just getting started on a plant-based diet? Here is a free downloadable list of delicious vegan protein.
Don't miss Ordinary Vegan's popular podcasts on plant-based nutrition. You can listen on iTunes or right here on this site.
Finally, in 2018, after two years of research, I launched my first product – Ordinary Vegan plant-based CBD Oil from Hemp. My fact-finding, research and testimonials from our vegan community proved to me that this natural food supplement could help people.
You can learn more about vegan CBD oil from hemp here. Please don't hesitate to reach out to me with any questions you may have at questions@23.235.200.4.
Thanks for stopping by!
Moroccon Vegan Stew with Chickpeas, Sweet Potatoes, Spinach & Raisins
Moroccon Vegan Stew with Chickpeas, Sweet Potatoes, Raisins & Spinach
A simple humble stew that bursts with flavor. Serve with crusty bread or pita. I love a sprinkling of Aleppo pepper on top.
Ingredients
Stew
½ cup vegetable broth for sautéing
1½ cups vegetable broth for stew
1 small onion, chopped (1 cup)
2 cans of cooked chickpeas (15-ounce)
1 sweet potato, chopped into bite-sized pieces (approximately 1½ cups)
2 1/12 cups crushed tomatoes
5 ounces fresh spinach leaves
½ cup golden raisins
Flavor Bomb
¼ cup chickpea liquid (aquafaba - liquid from cartons of chickpeas)
3-4 garlic cloves, crushed
1 pinch of saffron (approximately 20 threads)
1 pinch of ground cloves (approximately ⅛ teaspoon)
1 tablespoon sweet paprika
½ teaspoon cumin
¼ teaspoon coriander
⅛ teaspoon cayenne pepper (optional) adds a little heat
1 teaspoon salt
Fresh ground black paper
Instructions
Prepare Flavor Bomb
Using a garlic press or flat side of a large knife, mash the garlic to a paste. In a small bowl add the garlic, chickpea liquid, saffron, ground cloves, paprika, cumin, coriander, salt, some fresh ground black pepper and cayenne and mash until well combined. Set aside.
Stew
In a large skillet or soup pot heat the ½ cup of vegetable broth. Add the onion and cook over medium heat until the onion is soft and translucent approximately 3 minutes. Add the garlic mixture (flavor bomb) and cook for another minute.
Add the cooked chickpeas with liquid, ground tomatoes, 1½ cups vegetable broth and sweet potatoes. Bring to a boil, reduce heat and simmer until the sweet potato is tender. Approximately 15 minutes. Add the spinach and raisins and cook for another 5 minutes.
Taste and adjust seasonings.
Serve with crusty bread or pita. This would also taste delicious over brown rice.